Small Business Marketing News
Social Media Severely Underutilized By Small Businesses
Written by Tim Morral
Published: 5/16/2014
More than half of all small businesses post to social media less than once a month--even though small businesses overwhelmingly believe "word of mouth" is important for engaging customers.
The power of word of mouth or referral marketing is well known in the small business community. Lacking the marketing budgets of larger competitors, small companies rely on word of mouth to draw new customers to their businesses.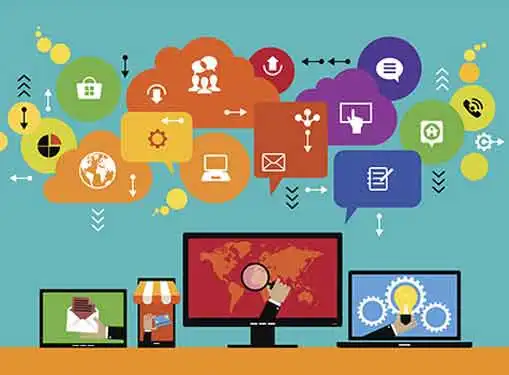 In many ways, social media is the technological equivalent of traditional word of mouth. However, there is new evidence that small businesses aren't making the best and most effective use of social media, despite the fact that the majority of small business owners still believe word of mouth is critical to their success.
In a study of more than 500 small businesses by Deluxe Corp., a growth engine for small businesses and financial institutions, 66 percent of respondents indicated that they have a dedicated business website and 45 percent reported a business Facebook page. But while 70 percent believe that word of mouth is important for engaging customers, more than half (51%) post to their social media accounts less than once a month.
Additional findings included:
Age: More owners under the age of 55 posted weekly social media updates than their older peers (17 vs. 9 percent), reflecting younger entrepreneurs' belief that social media engagement is an important part of the marketing mix.
Social Media Usage: Just 29 percent of small businesses indicated that social media is important for interacting with customers and releasing new products.
Facebook Rules: More than half (53%) of small businesses have used Facebook to sell products, with women outpacing men (60 vs. 49%).
"Our close relationship with the small business community has shown that most owners already do a great job being 'buzz worthy' by offering remarkable products and delivering excellent customer service," said Tim Carroll, vice president of small business engagement at Deluxe. "What they are not always doing is preparing for when buzz about them actually happens. Most customers, after hearing about a business through word of mouth, will search for it online, visit its website, look at its social media pages and read reviews about it. Those small businesses with a strong and well maintained online presence can capture this behavior and convert it into lasting relationships."
To improve their use of social media and online resources, Carroll suggested that small businesses should encourage online conversations, engage fans of the business online and make company websites highly findable through SEO and other tactics.
Share this article
---
About Our Small Business Magazine
If you enjoyed this article, you can find plenty more like it on our site. We cover important news stories for business owners. In addition to breaking news for entrepreneurs, we also have tons of how-to articles that cover common small business challenges like writing a business plan, preparing a marketing plan, getting publicity and much more.
---
Additional Resources for Entrepreneurs