Small Business Marketing News
Super Bowl Advertising Lessons For Small Businesses
Written by Tim Morral
Published: 2/5/2016
With Super Bowl 50 just a few days away, the cost of a 30-second spot is at a record high. Here are five Super Bowl advertising lessons that can benefit your small business.
Mean Joe Green's Coke commercial. The Budweiser bullfrog. Volkswagen's Darth Vader kid. These are just a few of the iconic ads that have become legend thanks to the Super Bowl marketing machine -- a vehicle that serves up several important advertising lessons for small businesses.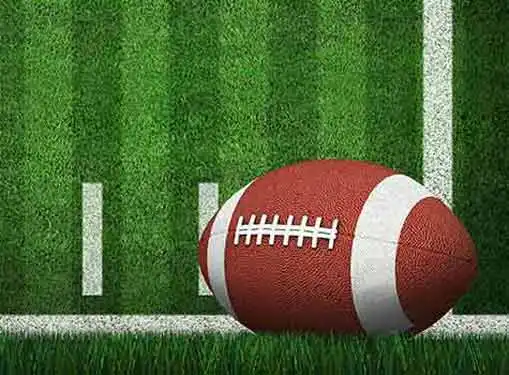 Super Bowl 50: Bigger (and More Expensive) Than Ever
In 2015, NBC charged Super Bowl advertisers a base price of $4.5 million per ad. If you think that sounds expensive, brace yourself because CBS jacked the price up to $5 million for this year's Super Bowl.
In fact, the cost of a single Super Bowl ad has increased by about 75 percent over the past decade. But what's behind the exorbitant ad rates? Could 30 seconds of airtime actually be worth millions of dollars to brands and marketers?
You bet.
Viewership for this year's game is expected to clock in at around 117 million, up from the 114.4 million viewers who watched the Super Bowl in 2015. Although it costs millions for airtime (plus the cost of producing the commercial), marketers are counting on their ability to convert their investments into wins for their brands.
5 Things Your Small Business Can Learn from Super Bowl Advertisers
As a small business owner, you'll probably never have the opportunity to promote your business during the Super Bowl. But there are several things you can learn from the marketers and brands that will spend big bucks this Sunday.
#1 It's about exposure.
Ever feel like your small business is the best kept secret in town? A lot of small business owners feel the same way. Super Bowl marketers know that advertising is about increasing your exposure in key market segments. The outcome may not be as immediate as it is with a two-for-one coupon, but over time successful advertising campaigns will make your company top of mind with new and existing customers.
#2 Be smart.
You're fooling yourself if you think Super Bowl advertisers randomly drop millions on ad spots. The decision to invest in a Super Bowl ad is strategic. The people behind this year's most talked about ads understand why they're advertising and what they hope to achieve from their ad spots. Even though the dollar amounts are smaller, don't invest in an advertising or marketing tactic until you know it's purpose and the outcomes you expect to achieve.
#3 ROI matters.
Return on investment (ROI) also plays a role in marketers' decision to buy ad time during the Super Bowl or other major television events. Advertisers have calculated that the expected financial return is worth the price. In some cases, the payoff for an advertising campaign takes time, especially if the goal is to raise brand awareness. But it's still valuable to consider the ROI you expect to receive from advertising and marketing spend.
#4 Think buzz.
The goal of any advertising campaign should be to create a certain amount of buzz about the company and its offerings. The first step in generating buzz is to know your target audience. Super Bowl advertisers understand the things that are important to their brands' customers and design their ads accordingly. By understanding the needs and values of your customers and prospects, you can improve your ability to get them talking about your business.
#5 Be creative.
Creativity is a game-changer in advertising. With the right campaign (or series of campaigns), you can generate added value from your investments and capture market share from much larger competitors. To maximize your creative potential, consider a team approach to developing a marketing strategy or better yet, outsource to an experienced marketing agency.
The most important lesson you can learn from Super Bowl advertisers? Effective advertising is a combination of art and science. By applying both creativity and strategic thinking, you can make an impact with target audiences and leave them talking about your business long after the initial contact.
Share this article
---
About Our News for Entrepreneurs
If this news for entrepreneurs inspired you, you can find plenty more like it on our site. We cover important news stories for entrepreneurs. In addition to breaking news for entrepreneurs, we also have tons of useful articles that cover things like writing a business plan, hiring and firing employees, getting publicity and much more.
---
Additional Resources for Entrepreneurs