Small Business Marketing News
The Pinterest Curve For Small Businesses
Written by Tim Morral
Published: 2/14/2012
Social media newcomer, Pinterest, is growing by leaps and bounds -- and many small businesses are racing to position themselves ahead of the Pinterest curve.
Pinterest is one of the latest entries in the pantheon of social media sites that have captivated American consumers. Launched in 2011, the social photo sharing site drew in approximately 7.21 million unique visitors during December 2011 -- a 329% increase from the site's September traffic estimates.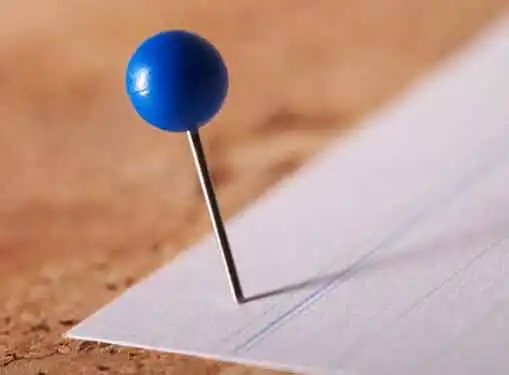 Of particular interest to small businesses and retailers is Pinterest's popularity with the female demographic -- according to some estimates, women comprise as much as 97% of Pinterest's user base.
The site's phenomenal growth and unique features, including the ability for businesses to create links from posted photos/images to company websites, is leading many online retailers to believe that Pinterest has the potential to be a game changer in the area of social commerce.
The eCommerce solution provider, Monetate, has released an infographic that illustrates Pinterest's potential as a driver of eCommerce for small businesses. Some of the key findings contained in the infographic include:
Pinterest is driving more traffic than Google+ and has quickly become one of the most popular social media portals consumers visit before visiting retailer websites.
Same-store referral traffic from Pinterest to five specialty retailers rose 289% from July to December 2011.
Some of the most popular brands on Pinterest (based on the size of their Pinterest following) are HGTV, Nordstrom and West Elm.
In addition to linking consumers to their company websites, small businesses and eCommerce retailers that have experienced Pinterest success have leveraged the site to promote a lifestyle, create focus groups, inspire consumers (or their team) and perform other important online activities.
If Pinterest continues to grow at the current rate, it may become essential for small online retailers to prioritize the development of their presence on the site and to create strategies that connect consumers to the brands via Pinterest-based images.
Share this article
---
About Our Small Business News
If you enjoyed this article, you can find plenty more like it on our site. We cover current news stories for entrepreneurs. In addition to breaking news for entrepreneurs, we also have tons of how-to articles that cover topics like writing a business plan, hiring and firing employees, getting publicity and much more.
---
Additional Resources for Entrepreneurs