Small Business Marketing News
The Rise And Fall Of The Pumpkin Spice Latte
Written by Tim Morral
Published: 9/10/2015
Analysis of social media data tells an interesting story about the pumpkin spice latte. One social analytics provider offers some data-driven insights on the pumpkin-flavored coffee trend.
Last year, pumpkin-flavored coffees had a big-time crisis PR event.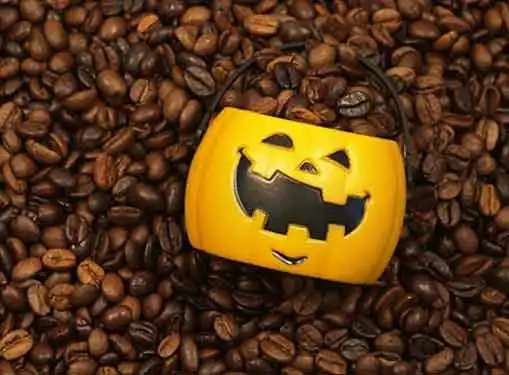 If you've got a more interesting life than mine, you might have missed it, but it centered on Starbucks customers criticizing the coffee company for not being transparent about the ingredients for their beloved pumpkin drink.
This year, as a response to the crisis, Starbucks is changing the recipe. Your latte now will have some real pumpkin in it, not just some mysterious pumpkin flavoring.
We Spend a Lot of Money on Pumpkin-Flavored Coffee
It sounds a bit silly but pumpkin-spiced coffee is a high-stakes endeavor. Starbucks has sold over 200 million pumpkin lattes. That's likely almost $1 billion in pumpkin-spiced sales.
Needless to say, Starbucks would love to see its pumpkin-driven sales continue to be a big driver of profits. Competition has also intensified with McDonald's and Dunkin Donut's now offering similar seasonal drinks.
Given what's at stake, the PR machine for Starbucks has kicked into gear and we're seeing plenty of stories about pumpkin lattes, which are added to the Starbucks in-store menus every September.
What Does the Data Tell Us About Pumpkin-Spiced Coffee?
But all the hype got one social media analytics company thinking: is the Pumpkin Spice latte here to stay or might the past few years of glory have simply been a passing fad?
It turns out that you can use social media to test consumer demand hypotheses like this one, and so Infegy, a Missouri company that provides a cloud-based social media intelligence platform, decided to do just that.
They dove into the social media analytics data for pumpkin lattes and came up with a few interesting findings about coffee in general and pumpkin-spiced coffee more specifically:
The most engaged coffee consumers among social media conversation are women.
Despite accusations in 2014 that Starbucks pumpkin-infused products contained unhealthy ingredients, consumer sentiment for Starbucks' Pumpkin Spice Latte remains overwhelmingly positive.
36% of consumers have stated that they will never buy a seasonal beverage and 37% have a negative perspective towards their cost.
McDonald's McCafé customers tend to discuss their intent to purchase, or not purchase, to a far greater degree than Starbucks and Dunkin' Donuts customers.
Search traffic is down for all branded Pumpkin Spice lattes. This trend was apparent in the social media data as well, with conversations dropping year over year. This raises doubts about whether seasonally-popular beverages can continue to be a big driver of incremental coffee sales.
How Brands Are Using Social Analytics Data
You can read the full coffee report (PDF version) on the Infegy website, but you get the idea.
Whether it's to analyze market trends for coffee-flavored drinks or to analyze the market for any product, analyzing social data using social media monitoring smartly can provide strategic insights that can lead to smarter business decisions.
Products like Infegy, Radian6, Sprout Social and the like are great for these insights, and, if you haven't yet started using them, give them a try.
You'll find they are a very good addition to your company's marketing tools arsenal and will give you some surprising insights about your products and those that compete with.
Share this article
---
About Our Small Business News
Our reporters cover all aspects of entrepreneurship. Our perspective is dedicated to helping you to start and grow your business.
---
Additional Resources for Entrepreneurs