Small Business Marketing News
Twitter Reports Significant Growth In Ad Revenues, Shares Drop Over User Engagement Concerns
Written by Tim Morral
Published: 11/5/2014
Social media giant earns $360M in revenue in Q3, primarily from advertising. But active user growth failed to meet expectations, raising serious questions about the platform's ability to expand over the long term.
If nothing else, In Q3 Twitter proved that it's capable of growing ad revenue. The company recently announced Q3 earnings of $361 million, a year-over-year increase of 114 percent.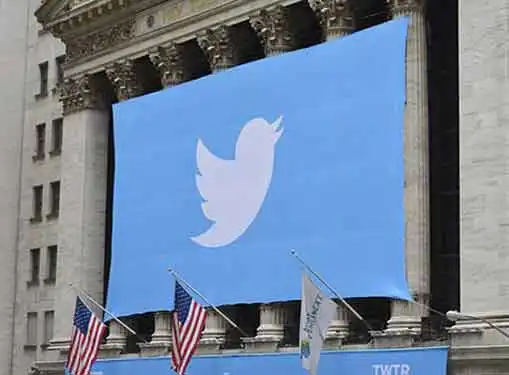 Approximately $320 million of Twitter's Q3 revenue came from advertising; the remainder was earned from data licensing and other activities. The bump in advertising income is at least partially attributable to several ad-based initiatives Twitter rolled out in Q3, including a new video ad product, a new ad pricing model and a buy button.
But the pace of active user growth fell off in Q3, raising concern among investors about the company's ability to grow its user base. According to a Reuters report, Twitter's Monthly Active Users (MAU) rose 23 percent to 284 million in Q3. This is a slight decrease from Q2, when MAUs increased by 24 percent.
Even more importantly, Twitter's MAU base continues to be a fraction of Facebook's active user base. With more than 1.3 billion active users, Facebook's MAU figure is 4.5 times the size of Twitter's. Also, Twitter's global timeline views per user (a measure of user engagement) dropped by 7 percent to 636 in Q3. On the upside, Twitter improved ad dollars per view, earning $4.28 per 1,000 timeline views in the U.S.
The MAU and timeline views per user metrics are important because they are considered to be key indicators of the company's growth potential by investors--many of whom believe that the social media's growth has already peaked. So while Twitter outperformed revenue expectations, its underperformance in user engagement caused the company's stock to fall more than 9 percent.
Investors aren't the only stakeholders who need to be concerned about Twitter's user engagement trends. Many small business owners invest in advertising programs and strategies related to Twitter and business building. But if Twitter can't adequately grow its user base or consistently engage users, the value of those investments will be reduced relative to other social advertising opportunities.
Still, Twitter executives appeared undaunted and confident in the company's ability to achieve significant long-term growth and improved user engagement: "I'm confident in our ability to build the largest daily audience in the world, over time, by strengthening the core, reducing barriers to consumption and building new apps and services," said Twitter CEO Dick Costolo.
Share this article
---
About Our Small Business News
If this news for entrepreneurs inspired you, you can find plenty more like it on our site. We cover important news stories for entrepreneurs. In addition to breaking news for entrepreneurs, we also have tons of helpful articles that cover things like writing a business plan, preparing a marketing plan, getting publicity and much more.
---
Additional Resources for Entrepreneurs