Small Business Marketing News
U.S. Consumers Still Spending On Small Luxuries Despite Economic Uncertainty
Written by Tim Morral
Published: 2/22/2013
STORES/BigInsight survey shows that Americans continue to buy small luxury items in the midst of a shaky economy.
Conventional wisdom says that during times of economic uncertainty or financial stress, consumers cut back on discretionary spending. While that's true, a new study by STORES Magazine and BIGInsight reveals that consumers don't appear willing to cut back on small luxury purchases--even in a tough economy.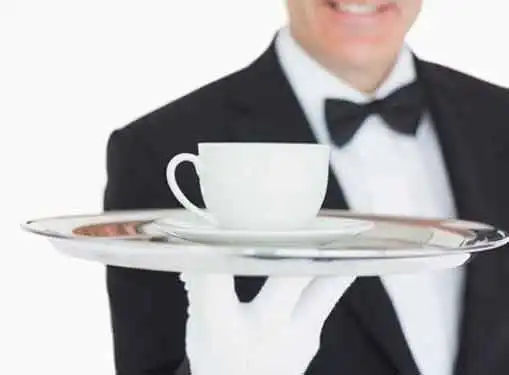 According to the National Retail Federation (NRF), the study tracked buying patterns for the past five years, and asked consumers to describe purchases that are "untouchable" and "expendable". The results showed that purchases for on-demand video streaming and upgraded mobile devices have remained stable, while consumers have reduced spending on high-end jewelry, maid services and magazine subscriptions.
"Economic ups and downs have an irrefutable impact on Americans' spending habits that extends well beyond gas and groceries and over the past five years many consumers have had to rein in spending as fiscal woes plagued budgets," said STORES Editor Susan Reda. "The most recent findings suggest that consumers are loosening the grip they've had on their wallets -- though admittedly just slightly. What's also evident is that consumers, after several years of practice, are adapting to the 'new normal' of an uncertain economy."
This is good news to the nation's small business owners and the operators of boutique retail establishments, especially those who have struggled to achieve effective goal setting over the past few years. Although the economy hasn't reached pre-recession levels yet, more stable markets make it easier for retailers to devise and execute strategic growth initiatives.
The top purchases in the "untouchable" category included:
1. Internet service
2. Mobile service
3. Cable/satellite TV
4. Discount apparel shopping
5. Haircuts/color
The top purchases in the "expendable" category included:
1. High-end jewelry
2. Luxury handbags
3. Maid service
4. Clubs/social memberships
5. High-end cosmetics
More than half of all consumers (54%) said that they reduced spending on some items and services in 2012, which is down from the 76 percent who said they did so in 2011. Across the board, the number of consumers who have reduced spending experienced a year-over-year decrease--a possible indication that consumers are adjusting to new economic realities and resuming previous spending patterns.
Share this article
---
About Our News for Small Businesses
If you enjoyed this article, you can find many other small business news articles on our site. We cover important news stories for small business owners. In addition to breaking news for entrepreneurs, we also have tons of how-to articles that cover topics like writing a business plan, preparing a marketing plan, working with family members and much more.
---
Additional Resources for Entrepreneurs