Small Business Marketing News
What Your Business Can Learn From The ALS Ice Bucket Challenge
Written by Tim Morral
Published: 9/2/2014
New York Business Journal report offers 5 takeaways for small businesses from this summer's wildly popular ALS Ice Bucket Challenge.
Love it or hate it, chances are your Facebook news feed has been filled with videos of friends and acquaintances documenting their attempts at the ALS Ice Bucket Challenge this summer.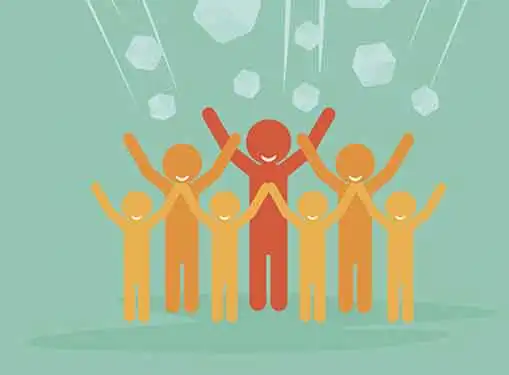 When it comes to viral video campaigns, it's hard to beat the success of the Ice Bucket Challenge. To date, the campaign has yielded a $94.3 million payday for The ALS Association. Although it's hard to predict what the next big viral trend will be, the New York Business Journal recently offered 5 lessons that small businesses can learn from the Ice Bucket Challenge's success.
Timing, Tone and Cause - Inspiring people to take action is no easy feat. The Ice Bucket Challenge aligns timing (it's summer appropriate), tone (it's positive and fun) and cause (it's directed toward a good outcome).
Simple and Fun - The Ice Bucket Challenge is inherently fun and it's extremely easy for people to perform because all it takes is a bucket, ice and water. By eliminating complexity, it is less difficult to motivate people to take action--an important lesson for converting customers.
Personal Connections - In nearly every case, Ice Bucket Challenge participants were "called out" by friends or acquaintances. In other words, one of the reasons it worked was because it was personal. Likewise, it's important to personalize your marketing efforts to encouragement engagement with customers and prospects.
Video Works - Text-based content is valuable. But for some things -- like the Ice Bucket Challenge -- there is no substitute for video. If your business isn't already using video on some level, consider how you might start leveraging video in customer-facing ways.
It's Not Always About Hard Selling - The Ice Bucket Challenge raised a ton of money for ALS--without a hard sell from The ALS Association. Although there is a time and a place for hard selling, you also need to know when it's time to ease off and take advantage of opportunities to create goodwill with prospects and customers.
Can your business count on a viral marketing campaign to quickly earn millions of dollars? Probably not. But the lessons from the Ice Bucket Challenge provide insights that apply to many different aspects of your business and can go a long way toward helping you achieve measurable business growth.
Share this article
---
About Our Small Business News
Our entrepreneurial news is packed with the latest news for business owners. Find helpful entrepreneur resources about the latest business news and financial news concerning the market and the economy.
---
Additional Resources for Entrepreneurs