Small Business Marketing News
Which Brands Are Most Popular In China?
Written by Tim Morral
Published: 8/8/2013
Global research firm, MIllward Brown, releases list of the top 20 brands in China--giving would-be exporters an inkling of the brand values and products that are important to Chinese consumers.
The Chinese marketplace is a prime target for small and medium-sized businesses in the U.S. and around the world. With demand among Chinese consumers growing in leaps and bounds, U.S. firms are anxious to test the Chinese export and begin exporting to Asia.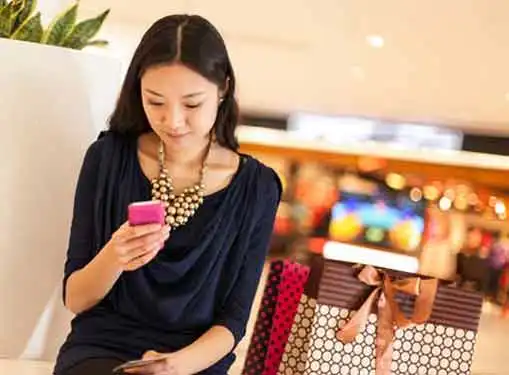 Recently, global brand research firm, Millward Brown, released a list of the top twenty brands in the Chinese marketplace. American-based brands dominate Chinese markets with 13 U.S. brands in the top twenty, followed by Germany (2), France (2), the U.K. (1) and Italy (1). The only Asian brand to make the list was Samsung.
According to Millward Brown, the top twenty most powerful brands in China are:
Kentucky Fried Chicken (KFC)
Pampers
Colgate
Olay
Crest
Apple
McDonalds
Omo
Coca-Cola
Carrefour
Pantene
Gillette
Johnson's Baby
Adidas
L'Oreal
Samsung
Nike
Head & Shoulders
Volkswagen
Armani
"International brands represent many things to Chinese consumers," says Oscar Yuan, vice president at Millward Brown. "One is trust. In the last three years the brand trust for Chinese brands has eroded as scandals and quality issues have impacted some Chinese products. Secondly, international brands are a symbol of prestige and good taste, appealing to the rapidly growing middle class in China. Lastly, international brands often do bring unique points of view to specific categories, the way that Apple has brought design and beauty to electronics."
In China, top brands reap five times average sales volume, a 13 percent price premium and grow at a rate four times the average value share. For U.S. companies, the ability to deliver quality products backed by a solid brand experience can be a recipe for success in China.
"For the Chinese consumer, the desire for quality and experience results in an environment ripe for international brands to make inroads with the 1.3 billion Chinese consumers," added Yuan.
Share this article
---
About Our Small Business News
If you enjoyed this article, you can find plenty more like it on our site. We cover important news stories for entrepreneurs. In addition to breaking news for entrepreneurs, we also have tons of helpful articles that cover common small business challenges like writing a business plan, hiring and firing employees, selling a business and much more.
---
Additional Resources for Entrepreneurs