Small Business Marketing News
Why Personalization Could Be A Big Win For Your Small Business
Written by Tim Morral
Published: 6/14/2016
Marketers who personalize their campaigns to the unique needs of a customer will win against those who continue to treat all customers the same.
Technology has become an integral part of our everyday routines and buying behaviors.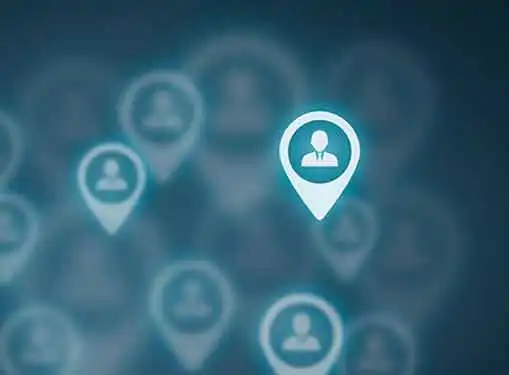 But while the increased use of technology would seem to push the needle toward more impersonal relationships between brands and consumers, the marketplace is clamoring for personalized marketing opportunities.
Like it or not, the push for highly personalized marketing messages is happening. Here's what it means for your small business.
Consumers Actually Prefer Personalized Marketing
Many small business owners are hesitant to engage in personalized marketing because there's a perception that it's not welcome in the marketplace. But the data seems to indicate otherwise. In fact, a recent study by Adlucent shows that consumers generally see personalized marketing as a benefit -- not an irritation.
71 percent of consumers prefer ads that are tailored to their interests and shopping habits.
Online shoppers are twice as likely to click an ad from an unknown brand if the ad is tailored to their preferences.
Nearly half of consumers (44%) are willing to give brands their names, address or email address to receive more personalized ads.
"As brands continue to battle for consumer dollars, it's clear that the way to win is through personalization. Consumers expect content that is both useful and contextually relevant -- the right information served at the right time," Adlucent CEO, Michael Griffin, told Marketing Dive.
Knowing Your Audience
To make personalization work for your business, you need to know your audience(s). More than just a general sense about the kind of people who buy your products or services, you need detailed information that you can use to your advantage.
Personalized marketing begins with data. In addition to mining your email marketing list and customer database, you will need a way to identify online shoppers who may have no previous experience with your brand.
Here's where an experienced digital marketing agency can really help. The right digital marketing partner can develop effective and cost-efficiency remarketing campaigns as well as other strategies that personalize the content your audience sees online.
The other kind of information you will need is more nuanced. When it comes to personalization, there can be a fine line between delivering valuable content to audiences and making them feel like they are being stalked online.
In the same way that email marketing frequency can determine the effectiveness of email marketing campaigns, the level of personalization you choose can make the difference between a successful personalized marketing campaign and a total flop.
The line varies from one audience to the next, and most consumers and B2B prospects are used to seeing personalized ads. But even so, it's important to develop a sense about how far you can go with your audience before you invest in a major personalization campaign.
Share this article
---
About Our Small Business News
Our entrepreneurial news is packed with useful information for small business startups and entrepreneurs. Find helpful entrepreneur resources about small business management, financing, marketing & technology.
---
Additional Resources for Entrepreneurs