Small Business Marketing News
Why Quick Delivery Isn't Just About Takeout Anymore
Written by Tim Morral
Published: 11/25/2013
The Associated Press reports on services that are pushing the boundaries and expanding quick delivery service way beyond pizza and other food categories.
In the 1980s, Dominos Pizza ran a series of ads promising consumers delivery in a "thirty minutes or less," setting a new standard in quick delivery service. In the years since, U.S. consumers have grown accustomed to having pizza and other food orders rapidly delivered to their homes.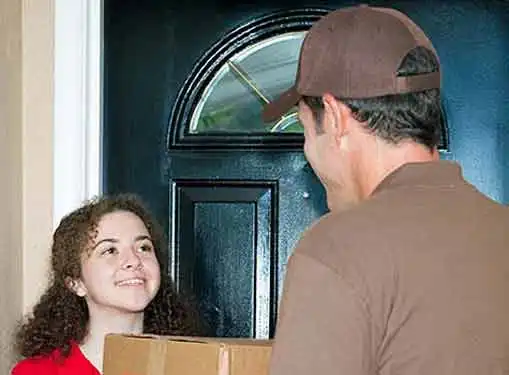 But according to the Associated Press, consumer notions about quick delivery are about to change as large brands are reinventing the game and looking for ways to apply the quick delivery concept to product categories beyond traditional takeout fare.
For example, Internet giant Amazon.com is piloting a quick delivery service program in Los Angeles and Seattle that allows consumers to schedule same-day or early morning delivery for more than 500,000 Amazon products, including fresh groceries and local merchandise. Although it isn't clear whether the company will expand the program to other cities, industry experts believe that fast, same-day delivery of an expanded product line is a high priority at Amazon.
Similarly, last year eBay launched a program in San Francisco that delivers items from local stores in about an hour. At a cost of $5 with a $25 order minimum, the service has been expanded to include delivery of a broad cross-section of products to consumers in New York, Chicago and San Jose.
Quick delivery service isn't Amazon or eBay's core business mission. But other online retailers are focused on making home delivery their primary competency. Delivery.com currently acts as an online ordering store for other businesses, including wine stores, dry cleaners and more. According to Delivery.com CEO Jed Kleckner, his company's goal is to become the Amazon of same-day delivery.
For entrepreneurs, the race to provide same-day, quick delivery service is on, creating opportunities for would-be business owners to make headway in local markets. By leveraging local resources, insights and business relationships with area retailers, energetic entrepreneurs may be able to capitalize on the push for fast delivery ahead of larger competitors in local and regional markets.
Share this article
---
About Our Small Business News
If you liked this small business news article, you can find many other small business news articles on our site. We cover essential news stories for entrepreneurs. In addition to breaking news for entrepreneurs, we also have tons of how-to articles that cover things like obtaining venture capital, buying advertising, selling a business and much more.
---
Additional Resources for Entrepreneurs