Small Business Marketing News
Yellow Pages Still A Go To Source For Consumers
Written by Jenna Weiner
Published: 6/13/2011
Study finds consumers use print and online Yellow Pages more than search engines to find local businesses.
A preponderance of consumers consult the print Yellow Pages to find local businesses, according to the Local Search Association's 2010 Local Media Tracking Study. The study provides useful news for small business owners wondering whether to sink more time and money into marketing online or through traditional channels.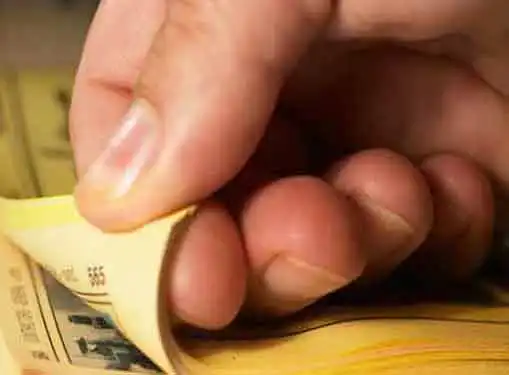 The print and internet versions of the Yellow Pages edged out search engines as the most used method for locating small businesses, with 84 percent of respondents saying they have turned to the Yellow Pages in the past year and 76 percent saying they have used a search engine.
The print and web versions of the Yellow Pages outscored all other search methods for level of trustworthiness, accuracy and convenience. Social networks scored only 1 or 2 percent of votes as best in any of these categories.
While the tracking study found that 78 percent of respondents consulted either the print Yellow or White Pages in the past year, there are signs that these print directories are being phased out.
Following permission granted on June 9 by the California Public Utilities Commission, Verizon will no longer automatically deliver the hard copy White Pages to customers in the state. The online version will still be available. The Yellow Pages will continue to be delivered.
Share this article
---
About Our Small Business Magazine
We publish news articles for entrepreneurs every day. Our small business news articles review trends in business management, analyze the impact of new government policies, present relevant entrepreneurial research findings, and cover many other topics of interest to small business owners.
---
Additional Resources for Entrepreneurs