Small Business Startup News
Commerce Department Creates New Foreign Trade Zone In Miami
Written by Tim Morral
Published: 8/24/2012
Trade zone status offers important advantages in foreign and domestic shipping, provides a boost to the local economy.
A vibrant export market is a hallmark of a healthy U.S. economy. The U.S. Department of Commerce has a vested interest in making it easier for businesses to ship products outside of the U.S. -- an interest that was recently aided with the designation of a new foreign trade zone in Miami, according to the International Trade Administration.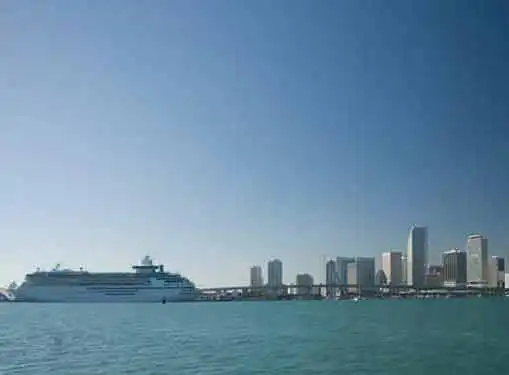 Miami is the nation's fifth largest export market with 2010 shipments totaling $35.9 billion. In announcing the establishment of the Miami foreign trade zone, U.S. Department of Commerce Assistant Secretary for Import Administration, Paul Piquado, emphasized its value to the region's business community.
"The new Foreign Trade Zone in Miami will provide Florida businesses with new opportunities as they seek to export their products around the world," said Piquado. "Florida businesses have a powerful new tool: those that use the zone will now save substantially on import duties and processing fees in addition to having stronger security measures and faster delivery of goods. This is good news for Florida exporters that will help spur Florida's economic recovery."
Ports that have been designated as foreign trade zones provide key advantages for businesses interested in shipping products abroad. Businesses that operate within the designated trade zone area are allowed to receive, warehouse and re-export products duty-free -- significantly reducing business costs and improving the ability of regional businesses to compete on a global scale.
Known as PortMiami Foreign Trade Zone 281, the new designation is also drawing praise from local officials. Miami-Dade Commissioner Rebeca Sosa, chair of the committee that oversees the port of Miami said, "This initiative is an example of the entrepreneurial spirit at PortMiami that will help us reach our goal of doubling cargo traffic over the next decade. We are grateful that the U.S. Department of Commerce agreed with our initiative to create this new mega-FTZ since it will be a great boost to our local and regional economy."
Share this article
---
About Our Entrepreneur News Feeds
If you liked this small business news article, you can find plenty more like it on our site. We cover important news stories for business owners. In addition to breaking news for entrepreneurs, we also have tons of how-to articles that cover topics like writing a business plan, preparing a marketing plan, working with family members and much more.
---
Additional Resources for Entrepreneurs