Small Business Startup News
HR Recruiters Refine The Use Of Social Media For Talent Acquisition
Written by Tim Morral
Published: 4/9/2014
As jobseekers flock to social media sites to make their next career move, HR recruiters are taking a more nuanced and focused approach to the social media landscape.
Human resource organizations have the unenviable task of identifying and recruiting the best talent for their companies. Social media is a resource that enables recruiters to connect with a much broader base of potential candidates. But recruiters are discovering that social media recruitment strategies need to be nuanced and focused to be effective.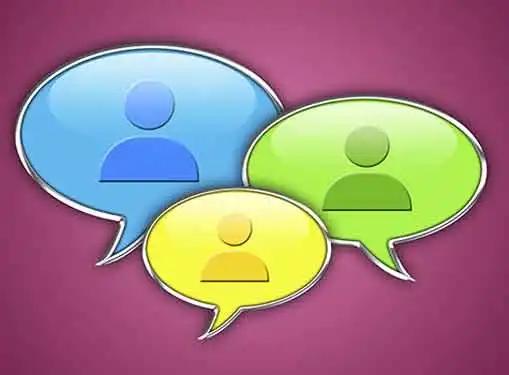 In a recent The Information Daily article, InterQuest CEO Mark Braund discussed how HR organizations see social media as a highly efficient platform capable of accelerating the recruitment process. For many organizations, social media has become a go-to resource for posting openings, reviewing CVs, making offers and performing employee onboarding activities.
Some recruiters are even using candidates' social footprints to replace traditional elements in the recruitment process. By sifting through candidates' online work samples, industry-specific forum postings, tweets and other content, recruiters are gaining a clearer picture of candidates' credentials and future potential.
And the trend toward using social media as a primary recruitment tool is growing. Many companies are already engaging employees using social media, But currently, three out of four (75%) of employers are either using or intend to use popular social media sites like LinkedIn, Facebook and Twitter for recruiting and talent acquisition.
More and more HR recruiters are also recognizing that the effective use of social media as a recruitment tool requires a sophisticated and nuanced approach. The Society for Human Resource Management (SHRM) has reported that in many cases, recruiters are focusing on non-mainstream social media sites to connect with the cream of the crop.
To illustrate the point, SHRM used the example of software developers. "Most great software developers don't spend much time marketing themselves; they're far more interested in their technology," said Jason Pistulka, director of recruiting for Nashville-based technology company, Asurion.
Instead of scouring LinkedIn and other mainstream sites, recruiters go to sites where software developers tend to hang out. Github, Stackoverflow or Bitbucket are sites that allow developers to create and store open-source code, and engage in interactions with other developers. Leveraging advanced technologies, recruiters mine data on these sites to identify promising candidates. Employers in non-technical fields use similar processes to locate and recruit the most promising candidates.
So for small and medium-sized businesses, the key lesson is that social media offers a powerful tool for recruitment. But LinkedIn and other mainstream sites may not necessarily be the right sites for identifying the best candidates. By understanding your candidate base and knowing where they congregate online, you can improve your ability to locate and land the best talent for your company.
Share this article
---
About Our Small Business News
If you enjoyed this article, you can find plenty more like it on our site. We cover important news stories for entrepreneurs. In addition to breaking news for entrepreneurs, we also have tons of how-to articles that cover topics like writing a business plan, preparing a marketing plan, getting publicity and much more.
---
Additional Resources for Entrepreneurs