Small Business Startup News
How Uber, Airbnb And The Sharing Economy Are Changing Business Travel
Written by Tim Morral
Published: 10/20/2015
Services like Uber and Airbnb are becoming increasingly popular with business travelers. Here's why the sharing economy might be the right choice for your small business's travel requirements.
Consumers love Uber. But what you may not know is that Uber and other sharing economy services are also a hit for business travel. Increasingly, business travelers at small and medium-sized firms are choosing the sharing economy over taxis and other conventional travel options.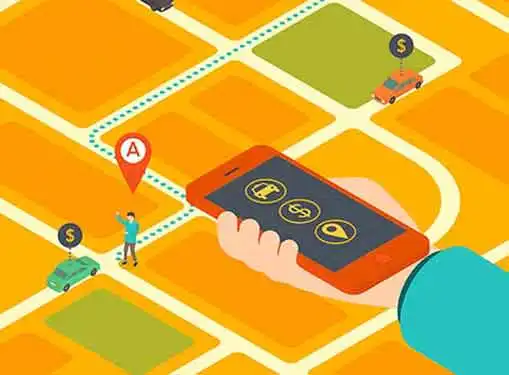 The Rise of the Sharing Economy for Business Travel
The popularity of sharing economy services for business travel parallels the gains the sharing economy has made in the consumer market.
According to a SpendSmart Q3 2015 study performed by the expense management app provider, Centrify, over the past seven quarters, ridesharing has increased from 8% of all ground transportation to 34%.
During the same time period, taxi service declined from 37% to 22% of ground transportation transactions, and car rentals dropped from 55% to 44%.
The study also showed that companies with fewer than 200 employees now account for 30% of all Uber transactions.
Leading industries for Uber transactions include:
IT/software
Financial services
Food and beverage
Medical devices and manufacturing
Retail
And ground transportation isn't the only travel category in which business travelers are shifting to the sharing economy. Airbnb saw its business travel bookings increase 143% during the first half of 2015. According to Knight Frank's 2016 Global Cities report, business travel currently represents 10% of Airbnb's business and the company is targeting business travel for additional growth in 2016 and beyond.
Why the Sharing Economy Is Good for Your Small Business
Experts are quick to point out that sharing economy services are most popular among business travelers in small to medium-sized companies. Corporate policies and discounted rates often make it difficult for employees at large companies to take advantage of Uber or Airbnb.
But for small businesses, sharing economy services help make travel more enjoyable for employees. In many cases, the sharing economy offers a higher level of service and convenience, at a lower cost than traditional service providers.
It's also important to know that the sharing economy is extremely popular with tech-savvy millennials. So, by offering sharing economy options for business travel, small businesses can make their companies more attractive to younger workers, while reducing the company's travel costs.
Share this article
---
About Our Small Business Magazine
If you enjoyed this article, you can find plenty more like it on our site. We cover important news stories for small business owners. In addition to breaking news for entrepreneurs, we also have tons of how-to articles that cover topics like writing a business plan, preparing a marketing plan, selling a business and much more.
---
Additional Resources for Entrepreneurs