Small Business Startup News
More Than Half Of Small Business Owners Would Not Open A Business Today
Written by Tim Morral
Published: 10/2/2012
New study indicates that a majority of small business entrepreneurs believe there is too much uncertainty in the current economic environment to grow or launch businesses.
As the rhetoric surrounding the upcoming presidential election heats up, new research shows that a minority of small business owners and entrepreneurs are confident about the economy and the current business environment.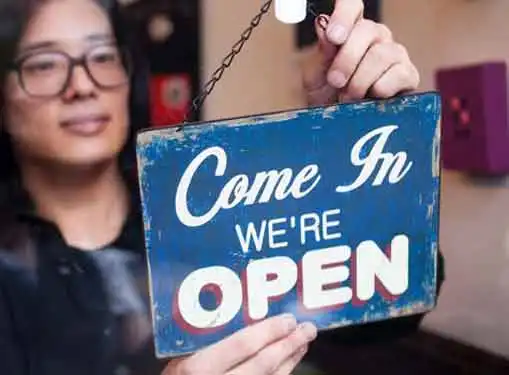 A joint study sponsored by the National Association of Manufacturers (NAM) and the National Federation of Independent Business (NFIB) paints a negative picture of the U.S. economy, based on a poll of 800 small business owners, manufacturers and decision-makers at small and medium-sized companies. The poll was conducted by Public Opinion Strategies (POS).
Survey results indicate that 55 percent of business owners believe that the nation's economy is substantially worse than it was three years ago due to federal regulations, taxes, government spending, health insurance costs, energy costs and other factors.
"Manufacturers have told policymakers in Washington time and again that uncertainty and a negative business environment is turning the American Dream into a nightmare," said NAM President and CEO Jay Timmons. "The findings of this survey show that manufacturers and other small businesses have a starkly negative outlook for their future--with good reason. There is far too much uncertainty, too many burdensome regulations and too few policymakers willing to put aside their egos and fulfill their responsibilities to the American people."
In other findings:
Fifty-five percent of business owners report that they would not be interested in starting a business today, given the current business environment.
Two-thirds of respondents indicate the level of economic uncertainty is prohibiting them from expanding, growing or hiring new employees.
54 percent believe that countries like China and India are more supportive of their nation's small businesses and manufacturers than the U.S.
"The data in this survey offer a striking picture of how American businesses view the current state of the U.S. economy," said Bill McInturff of POS. "It's clear that small business owners and manufacturers are becoming increasingly more frustrated by the federal government's inability to solve America's economic problems. Manufacturers place most of the blame squarely on policies coming out of Washington."
Share this article
---
About Our News for Entrepreneurs
Our small business news site is packed with useful information for business owners. Find helpful entrepreneur resources about small business management, financing, marketing & technology.
---
Additional Resources for Entrepreneurs