Small Business Startup News
Organized Retail Crime On The Rise
Written by Tim Morral
Published: 6/19/2013
An overwhelming majority of retailers report that organized retail crime has skyrocketed over the past three years and call for federal legislation to help combat the problem.
It's common knowledge that brick-and-mortar stores are prime targets for theft and other crimes. But according to retailers, incidents of organized retail crime--crimes committed by organized gangs that sell merchandise online or at physical locations--has skyrocketed, forcing many retailers to scramble for new ways to protect their assets.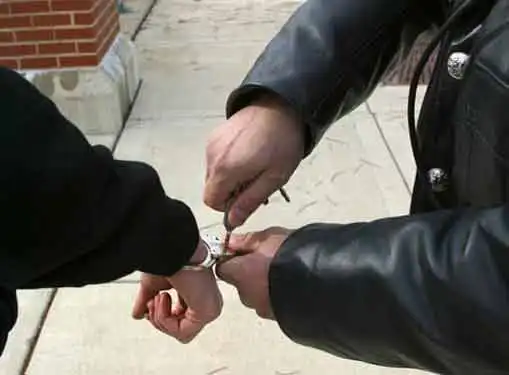 The National Retail Federation's (NRF) annual Organized Retail Crime survey recently showed that 94 percent of retailers were victims of organized retail crime in 2012 and eight in ten retailers (81%) report that incidents of organized retail crime have increased significantly over the past three years.
The report also indicated concern about increased incidents of merchandise/gift card fraud, violence and the number of individuals connected to "gateway" crimes that are launching points for activities involving drugs or weapons.
"We are extremely concerned by the organized patterns that are taking place in the retail industry right now as these crime gangs continue to find ways to maneuver the system," said NRF Vice President of Loss Prevention Rich Mellor. "Though retailers continue to make great strides in their fight against organized retail crime, savvy, unconscionable criminals are selling stolen merchandise for a profit that doesn't belong to them. With the types of organized retail crimes changing in severity each year, retailers remain vigilant in their fight against ORC (Organized Retail Crime)."
Regionally, many of the same locations continue to rank high for organized retail crime year after year. The top five cities for organized retail crime, according to this year's report, include Atlanta, Baltimore, Chicago, Dallas and Houston.
Although installing security cameras and other measures can help prevent retail theft, the NRF and leading retailers are calling for federal legislation to address organized retail crimes, since these types of crimes often involve jurisdictional issues related to the transfer of stolen merchandise across state lines.
Share this article
---
About Our Small Business News
Our small business news site is packed with useful information for small business startups and entrepreneurs. Find helpful entrepreneur resources about small business management, financing, marketing & technology.
---
Additional Resources for Entrepreneurs