Small Business Startup News
Recruitment Not Easy For Small Businesses
Written by Tim Morral
Published: 9/2/2013
Small business employers report that their biggest concern is finding and recruiting talented employees for their workforces.
Small businesses offer an attractive work environment for many jobseekers. Unlike large corporations, most small companies offer employees the opportunity to have personal interaction with the owner, and to hone their skills in a workplace that encourages creativity and innovation.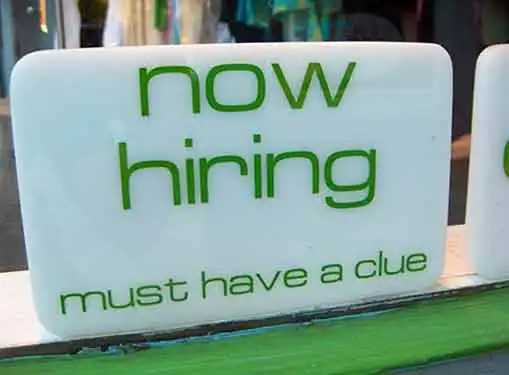 But according to a recent report by the staffing firm, Robert Half, 60 percent of small business employers cite recruitment as the most significant hiring and employment challenge they face. Less than one in five small business employers (19%) said that employee morale and productivity were their chief concerns.
"Large corporations often have established brand recognition and larger human resources budgets, which can provide an advantage when attracting talent," said Paul McDonald, senior executive director at Robert Half. "But small businesses may appeal to professionals who want to acquire a variety of experiences and move up quickly. These companies can level the playing field in their recruiting efforts by highlighting what makes their cultures unique and emphasizing opportunities for skills development."
In a survey of more than 300 small businesses, the complete list of responses to the question, "Which one of the following is your company's greatest challenge when it comes to hiring and managing staff?" included:
Finding skilled workers (60%)
Maintaining employee morale/productivity (19%)
Managing difficult employees (8%)
Retaining staff (7%)
Something else (6%)
Finding good employees is a high priority for all businesses, regardless of size. However, it's especially important for small companies to make the most of every new hire, since even a single underperforming employee can jeopardize the achievement of business objectives.
In addition to Internet recruiting and other recruitment strategies, small business employers should consider the possibility of internships and the creation of relationships with business or trade schools as a way to develop feeder programs for skilled workers.
Share this article
---
About Our Breaking Small Business News
If you enjoyed this article, you can find many other small business news articles on our site. We cover important news stories for entrepreneurs. In addition to breaking news for entrepreneurs, we also have tons of how-to articles that cover things like writing a business plan, buying advertising, getting publicity and much more.
---
Additional Resources for Entrepreneurs