Small Business Startup News
To Impress Tech Investors, Write Code
Written by Tim Morral
Published: 8/24/2015
Sorry, your startup's beautiful Powerpoint and business plan are worthless. Let me see your code.
Famed entrepreneur Mark Cuban recently toured a well-known tech incubator and had an interesting quiet comment as he walked through a sea of aspiring tech entrepreneurs working away on their respective startups.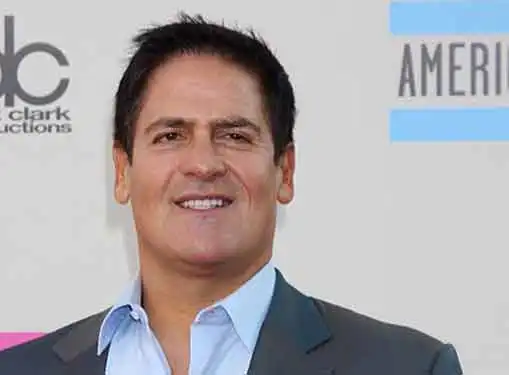 Photo Credit: Helga Esteb / Shutterstock.com
"I see a lot of people working on Powerpoints," he whispered to his host. "But I don't see many people actually coding."
This comment epitomizes a common deficiency in many tech startups. There's an idea and a plan but no execution.
Traction In Execution Is Critical to Raising Money
There have been times when an idea is all you needed to raise a few million dollars. In the dot com bubble of the late nineties, my co-founders and I raised $3.5 million with an idea and a Powerpoint presentation.
But that phenomenon of raising money with only a deck rarely happens in this modern era. In those instances when it does occur, it is a luxury that is only available to previously successful entrepreneurs who have proven that they can execute on a good idea.
For the rest of you, you need to show you can execute, and that means the investors will want to a see a working prototype of your concept, at minimum.
Six Reasons Why Investors Need to See You Coding
Here are six reasons why investors like to see that you've written some code:
Execution Risk Is the Most Daunting Startup Risk. Although there are many reasons a startup can fail, the biggest one is simply that the entrepreneur cannot execute well. Venture capital and angel investors minimize this risk by only seriously considering startups that are already well on their way with this venture, not simply at the Powerpoint stage.
Once Burned, Twice Shy. A critical mass of investors has been burned investing in startups based on just a Powerpoint. These losses have educated the investing population to the point where they are very skeptical of deck-toting entrepreneurs.
Coders Are More Successful Than Non-Coders. The idea that you can outsource a tech startup's product development is a wing and a prayer. Think about the most successful tech startups and who originally founded them; odds are it was a programmer.
Code Tells an Investor How You Think. Do you understand what's required to please users and beat the competition? Smart investors can look at your code and evaluate how your product (app, software, website, etc.) works. From this, they can get a deep sense of who you are, how you think and whether you will succeed or fail.
Money Is Not Needed to Fund Coding. For a programmer, it's as easy to code a working prototype as it is for an MBA graduate to build out an investor deck or write a business plan. Gone are the days when you needed millions to build a software product or online venture. As such, in the absence of code and progress on the product, the investor can only conclude one thing: this entrepreneur is incapable of building this product in even a prototype form, and without that minimal skill base they probably cannot lead and grow a viable, high-potential tech startup.
The Sooner You Build, The Sooner You Learn. Startup frameworks like Lean Startup have it right: "The fundamental activity of a startup is to turn ideas into products, measure how customers respond, and then learn whether to pivot or persevere. All successful startup processes should be geared to accelerate that feedback loop. " Coding brings needed insights...fast.
The Bottomline: Code!
The world has become increasingly competitive, and we now know that tech startups live or die based on one thing: execution.
"That is such a good idea, but you are executing it so poorly," is a thought that comes to mind when I meet many startup entrepreneurs. "At this rate, and with this approach, it's only a matter of time until you fail."
In the world of tech startups, code is king. Investors want to know whether you can walk the walk, and not just talk the talk.
If you can't code, find a talented co-founder who can.
But, no matter what, when you get an opportunity to talk to somebody like Mark Cuban, don't just show them a PowerPoint deck.
If you do walk into that room without having coded anything, it will likely be a very short meeting.
Share this article
---
About Our Small Business News
Our reporters cover all aspects of entrepreneurship. Our perspective is dedicated to helping you to start and grow your business.
---
Additional Resources for Entrepreneurs