Small Business Technology News
2013 SMB Spending: Think IT, Not Hiring
Written by Tim Morral
Published: 11/23/2012
Study of planned expenditures for SMBs in 2013 shows that small companies intend to invest in IT assets rather than hiring additional workers.
It's that time of year again, when small and medium-sized business owners begin to consider where they will invest their capital resources in the next calendar year. And although the economy appears to be steadily improving, there is evidence that owners intend to dedicate their dollars to improving IT capabilities instead of recruiting and hiring additional employees.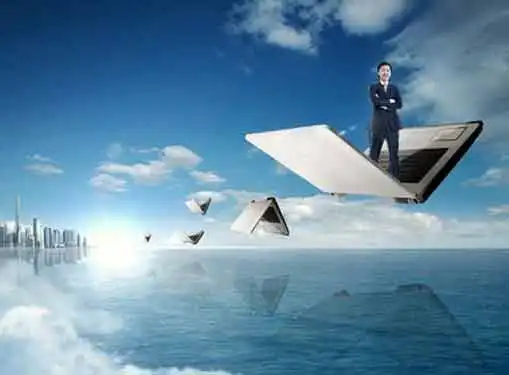 According to Spiceworks bi-annual State of SMB IT survey, SMB IT budgets experienced a 7 percent increase in the last half of 2012, compared to 4 percent decline in companies that intend to hire new staff. Tablet devices, cloud services and BYOD are the hot new investment trends, and indicate that many companies are poised to purchase and support new technologies in the coming year.
"The world's SMBs continue to increase their investment in new technologies, including tablet devices, smartphones, cloud services and virtualization," said Jay Hallberg, co- vice president of Marketing for Spiceworks. "The results of our research bode well for the industry as new technologies become more pervasive and prompt IT departments to make additional investments."
Other findings from the study included:
Budget Size. The average SMB IT budget increased to $162k from $152k in May. Companies with fewer than 20 employees spend $1,900 per employee on IT -- more than twice the amount spent by companies with 250+ workers.
Hardware. Laptops, desktops, servers and storage devices comprise the bulk of IT investments (40%), ahead of software (34%) and services (26%).
Hiring. Only a quarter of SMBs plan to hire IT staff in the coming months, a 4 percent drop from earlier in the year.
Tablets. A majority (53%) of SMBs support company-owned tablets on their networks. An additional 12 percent intend to add tablets to their networks in the first half of 2013.
Cloud Technology. Two out of three SMB IT departments (62%) now utilize cloud-based technology or web-based business solutions -- a year-over-year increase of 35 percent.
BYOD. Most SMBs have instituted BYOD policies and now support employee-owned laptops, tablets and/or smartphones. Although SMB IT departments are divided over the value of BYOD, companies with fewer than 20 employees are most willing to embrace BYOD as a hallmark of their technology strategies.
To download the complete report, visit the Spiceworks website.
Share this article
---
About Our Breaking Small Business News
Our small business news site is packed with useful information for small business startups and entrepreneurs. Find helpful entrepreneur resources about small business management, financing, marketing & technology.
---
Additional Resources for Entrepreneurs