Small Business Technology News
Can Electronic Onboarding Help Your Small Business?
Written by Tim Morral
Published: 10/24/2013
Electronic onboarding offers several important benefits. But is the cost worth it for small businesses?
Electronic onboarding procedures are gaining popularity in businesses across nearly every industry and hiring sector. After investing time and resources in recruiting and hiring the best possible employee for an open position, the employer's next big challenge is to address the vast amount of paperwork that is typically associated with bringing a new worker on staff.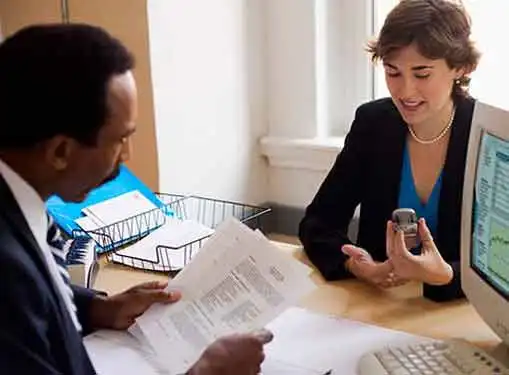 According to FastCasual, a Snagajob poll of hourly employers found that a quarter of hiring managers cite hiring paperwork as their biggest employment challenge. For many of these employers, electronic onboarding is a practical solution because it delivers several key benefits including:
Better time management. By re-allocating hours away from manual paperwork processes, personnel can invest their time in more important tasks -- activities that generate revenue or improve the workplace.
Improved organization. Manual onboarding routines create opportunities for papers and documents to get lost or misplaced. Electronic onboarding provides better document security and mitigates the risk of clerical errors.
Simplification. Nearly all employers see manual onboarding as a hassle they could live without. For employers, one of the biggest benefits is that electronic onboarding just makes life easier.
But like anything else, electronic onboarding comes at a cost and for small employers, the decision to migrate to an electronic onboarding process often comes down to dollars and cents. If the business owner finds that she is investing too much time filling out paperwork, it's worth evaluating whether or not a scalable, electronic onboarding solution can free up time that might be better spent in revenue-generating activities.
Additionally, multi-site businesses have a clear incentive to explore electronic onboarding. In many cases, hiring paperwork is lost or misplaced between locations, creating legal and administrative headaches that can be easily avoided with a single, electronic process.
Share this article
---
About Our Business News for Entrepreneurs
Our entrepreneur news feed is packed with useful information for business owners. Find helpful entrepreneur resources about the latest business news and financial news concerning the market and the economy.
---
Additional Resources for Entrepreneurs