Small Business Technology News
China's Solar Surge Attributable To Scale, Not Cheap Labor Costs
Written by Tim Morral
Published: 9/18/2013
National Renewable Energy Laboratory report shows that China has achieved the lead in global solar power panel manufacturing through scale of production and suggests opportunities for western economies to duplicate China's model.
China is widely recognized as a global leader in the race to develop and market solar technologies, including the manufacturing of solar power panels. Given China's track record in other industries, many insiders were quick to point their fingers at cheap labor as the reason behind China's dominance in solar.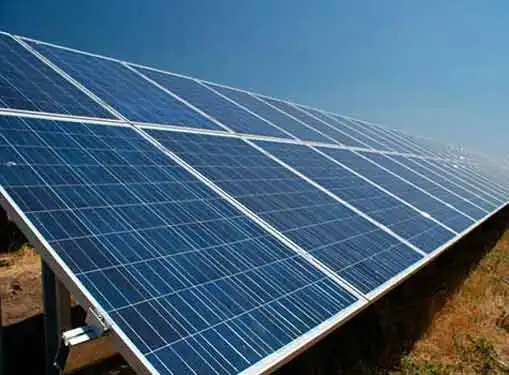 However, a recent study by the National Renewable Energy Laboratory (NREL) and MIT showed that inexpensive labor isn't the driving force in China's solar success. Instead, the report demonstrated that China has leveraged scale of production and supply chain benefits to outpace other countries in solar panel manufacturing.
The report also suggested that by leveraging increased investments in technology innovation and global supply chain development, the U.S. and other countries can achieve similar outcomes and become more competitive in the solar sector.
"Our analysis finds that investments in technology research and development are critical not only to the widespread deployment of solar PV (photovoltaic) in most locations, without subsidy, but also may equalize factors that affect regional competitiveness, thus creating opportunities for U.S.-based manufacturers," said Alan Goodrich, senior analyst at NREL. "The race for cost-competitive clean energy from the sun is far from over, and incredible growth opportunities remain."
Taking into account certain manufacturing variables, researchers concluded that Chinese manufacturers enjoy a 23 percent Minimum Sustainable Price (MSP) advantage over U.S. firms, primarily due to scale and supply chain factors.
Small business supply chains are a key factor for companies in solar and other industries. By optimizing supply chains and implementing advanced supply chain strategies, businesses across a wide range of industries can gain competitive advantage sand ensure the sustainability of their companies, even in highly competitive markets.
Share this article
---
About Our Breaking Entrepreneurial News
If you enjoyed this article, you can find many other small business news articles on our site. We cover essential news stories for entrepreneurs. In addition to breaking news for entrepreneurs, we also have tons of how-to articles that cover common small business challenges like obtaining venture capital, hiring and firing employees, working with family members and much more.
---
Additional Resources for Entrepreneurs