Small Business Technology News
Cloud Adoption Skyrocketing Among SMBs, According To Microsoft Research
Written by Tim Morral
Published: 4/18/2012
New study by Microsoft predicts significant short-term increases in the adoption of cloud-based solutions by small and medium-sized businesses.
Microsoft has released new research indicating that adoption rates for cloud or SaaS (Software as a Service) solutions will climb dramatically over the next several years, particularly in small and medium-sized companies.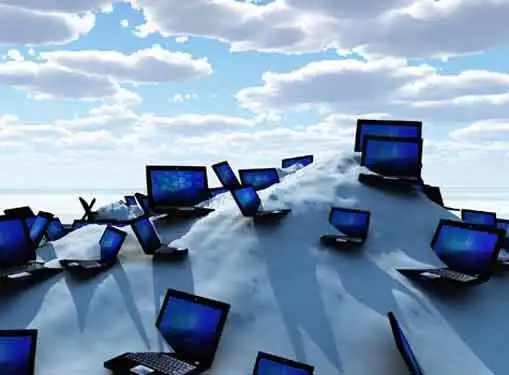 Leveraging data captured from IT influencers at more than 3,000 businesses in 13 countries, Microsoft estimates that premium cloud services will double over the next five years. Over the next three years, the number of small companies that rely on at least one cloud-based solution will triple.
"Gone are the days of large enterprises holding the keys to enterprise-class IT and services," said Marco Limena, vice president, Operator Channels, Microsoft. "The cloud levels the playing field for SMBs, helping them compete in today's quickly changing business environment, by spending less time and money on IT and more time focused on their most important priority -- growing their businesses."
The survey also found that nearly two-thirds (59%) of companies currently using cloud services are reaping productivity gains from their information technology assets. This is substantially better than the 30 percent of cloud-resistant companies that report productivity benefits from their information technology.
Even more importantly, 63 percent of cloud service users expect to achieve revenue growth in the twelve to eighteen month timeframe -- and more than half (55%) attribute this growth to technological assets, including the ongoing adoption of cloud-based technologies.
Share this article
---
About Our Small Business News
We publish news articles for entrepreneurs five days a week. Our small business news articles review trends in business management, analyze the impact of new government policies, present relevant entrepreneurial research findings, and cover many other topics of interest to entrepreneurs.
---
Additional Resources for Entrepreneurs