Small Business Technology News
Dealing With Slow Hotel Internet: Advice For Road Warriors
Written by Tim Morral
Published: 9/22/2014
For business travelers, a lack of fast Internet access isn't an option. Here's how to avoid being stuck at a hotel where access is reduced to a snail's pace.
For better or worse, we are living more and more of our lives online. That's especially true for business travelers, many of whom use the Internet to stay connected to their offices and families, and depend on fast access to remain productive while they are in the field.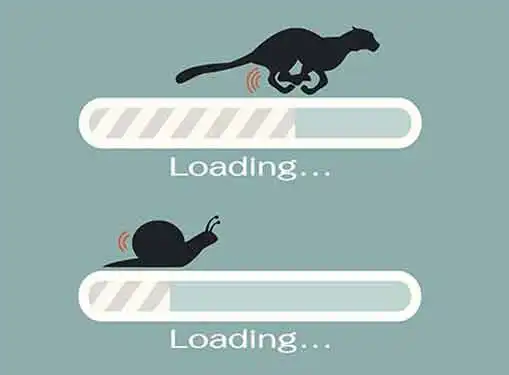 But if you've traveled lately, you know that finding the right business trip hotel isn't easy and dependable, fast Internet access is a crapshoot--in some cases, even basic, low-bandwidth activities like email can be a challenge.
Many times, the problem is that the hotel contracts with a large provider for a certain amount of bandwidth. When too many guests attempt to access the Internet, connection speeds can be reduced.
In a recent Business Journals report, Terry Brock offered several tips to help business travelers avoid slow hotel Internet connections, including:
Check Before You Make a Reservation. The best way to prevent slow Internet is to check with the hotel about upload and download speeds before you make your reservation. Review sites can also be a useful source of information about the hotel's Internet speed.
Bring an Ethernet Cable. Savvy travel veterans know that you can't always count on hotel Wi-Fi. To prevent a disaster, bring your own Ethernet cable in the event that you require hard-wired access.
Have a VPN. A Virtual Private Network (VPN) allows you to send and receive data via the Internet, but in a way that retains the functionality, security and management benefits of a private network.
Research Hotel Policies. Some hotels only provide connections for a single device. Likewise, rates can vary from completely free to fees for daily or weekly use. Research the hotel's policies in advance and understand what you're getting into before you commit.
Be Flexible. Problems and snafus are facts of life when it comes to technology. As much as possible, try to stay flexible and have a Plan B in case you can't secure a quality in-room connection.
Brock also points out that hotels are struggling to keep up with the pace of change in technology. So be patient--although it may take a little time for hotels to get there, your favorite hotels and chains will eventually catch up with your technology requirements.
Share this article
---
About Our News for Small Business Owners
Our small business news site is packed with the latest news for small business startups and entrepreneurs. Learn about small business management, financing, marketing & technology.
---
Additional Resources for Entrepreneurs