Small Business Technology News
Fashion Meets Technology: The NY Fashion Tech Lab Program
Written by Tim Morral
Published: 8/6/2014
Startups are the latest trend in fashion and they're bringing women entrepreneurs to the forefront of the fashion-tech industry.
Fashion-savvy tech startups from New York City to Silicon Valley are becoming the most sought after commodity in the fashion and retail world--and most of them are led by women.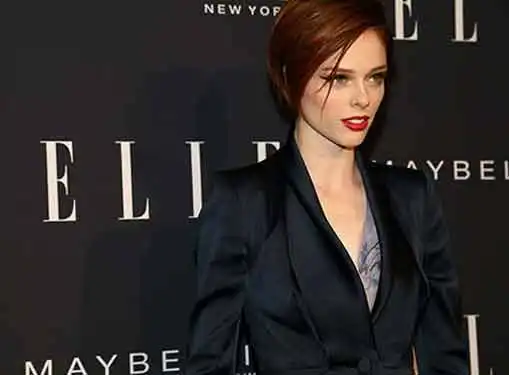 You don't have to look far to see the interplay between fashion and retail companies and technology. Nordstrom acquired online mens' fashion play Trunk Club last week. Target, American Eagle Outfitters and Wal-Mart now have tech offices in Silicon Valley. Wearable technology is finally hitting the mainstream.
"We are at a critical juncture for fashion, technology and retail," Karen Harvey, head of Karen Harvey Consulting Group, a retail and fashion executive consulting and recruiting firm told MarketWatch. "The war just got bigger for talent. Neither sector is necessarily at a place where you are grooming the right talent to build a sustainable brand for the future."
New York Shines a Spotlight on Fashion Tech Firms
New York City has aimed its sights on becoming not only the fashion capital of the world, but also the fashion-tech capital. Recently, it hosted New York Fashion Tech Lab Demo Day, a partnership among the Partnership Fund for New York City, Springboard Enterprises and 10 major fashion retailers.
The principal organizer of the program, New York Fashion Tech Lab (NYFT Lab), is a startup accelerator program that is working toward dramatically increasing the number of fashion industry jobs in New York City, which currently account for 6 percent of all jobs in the metro area. The U.S. apparel market is the largest in the world at about 28 percent, or $331 billion value, according to Statista.
New York City offers unique opportunities for companies and entrepreneurs to blend technology with a booming fashion market. It boasts the highest concentration of large corporate technology users in the world. According to Maria Gotsch, President and CEO of the Partnership Fund for New York City, that's why NYFT Lab is actively working to find startups that meet the city's core industry needs.
The NYFT Lab program chose eight of 120 startup and growth fashion-tech company applicants for this year's Demo Day program. They will have the opportunity to use their work to solve major problems for retailers.
Female Entrepreneurs Dominate the Fashion Tech World
While this publication has recently covered the technology industry's failure to be inclusive to women, the fashion tech industry is a notable exception. Indeed, fashion tech has become a prime opportunity for women in technology, as evidenced by five of the eight Demo Day firms having women founders.
Demo Day addresses a critical funding problem that female tech entrepreneurs often run into, whether they plan in the fashion arena or in other tech niches. According to Forbes, many high-potential, women-led companies are underfunded--just 20 percent of angel-backed firms and 13 percent of venture-capital-backed firms are women-led, but that's changing. Pipeline Fellowship trains wealthy women to be angel investors, and Golden Seeds and Springboard are venture capital funds that will be launching this year to target women-led companies.
The good news is that NYFT Lab is allowing women fashion tech entrepreneurs to get better access to funding sources.
For example, Jade Huang, the founder of StyleSage, created a real-time strategic analytics web platform that answers questions designed for retailers about consumers such as what designs they are drawn to, and how to price and produce items. This was an innovative program in the fashion-tech space, but due to Huang's lack of credibility, she initially struggled to get funding for her development.
That changed when she was chosen for the NYFT Lab program. Huang has since partnered with Gilt Group, a pioneer in utilizing data in its business, and Intent Media, a predictive analytics company, to take her company to the next level.
Gotsch said she believes it is in established companies' best interest to work with startups on innovative technologies. It also helps startups gage what the bigger companies are looking for in terms of new technology.
By strengthening startups led by women, New York City hopes to strengthen the economy, create jobs and push innovative products and services. There are a number of companies that are good to women entrepreneurs. It's just about having the right inventive ideas and finding a company that will bring those ideas to life.
Share this article
---
About Our Small Business News
Our journalists cover everything related to entrepreneurship. Our perspective is all about giving you news you can use to be a successful entrepreneur.
---
Additional Resources for Entrepreneurs