Small Business Technology News
Malvertising May Be The Next Big Online Security Threat To Your Business
Written by Tim Morral
Published: 1/30/2015
Malware-ridden ads can infect your company's IT network and wreak havoc with customers who visit your website.
Digital ads have become a ubiquitous feature of the online experience. Businesses create and sponsor ads that are tied to search terms or other variables. When consumers and buyers click on the ads, they are redirected to the company's website or landing page. Simple, right?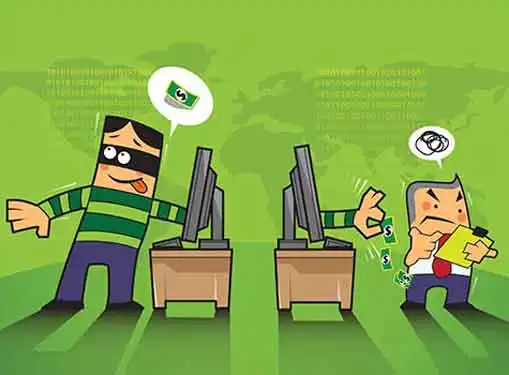 Not anymore. The latest wave of cybersecurity threats involves "malvertising"--a fraudulent tactic that has the potential to hijack small companies' IT networks, subject them to exorbitant ransom fees and damage their relationships with customers.
How Malvertising Works
Earlier this month, Google discovered and rooted out a widespread malvertising threat affecting its network, demonstrating how pervasive this type of cybercrime has become.
The premise behind malvertising is relatively straightforward. Ads infected with malware are distributed across the Internet and may even land on the company's own website. In some cases, users have to click the ads to become infected; in others, the ad only has to appear in the browser for a certain amount of time for an infection to occur.
Once infected, the user's computer transmits sensitive data that can be used to access online or bank accounts. Malvertising can also lead to a scenario in which the user's computer is held hostage until a ransom fee is paid to fraudsters.
In addition to crippling the company's ability to use computers as business tools, malvertising can severely damage the company's relationship with customers--especially if the customer clicks an infected ad on the company's website or if the infection results in a breach of customer data.
Protecting Your Business Against Malvertising
Fortunately, there are measures you can take to protect your business from malvertising. In a recent CIO.com report, CP Morey, senior director of Security Product Marketing at Cisco, offers several tips to minimize your company's risk:
Reduce vulnerable apps. According to Morey, under-used and outdated apps like Adobe and Java are vulnerable. By keeping these apps current, you can minimize outdated plug-ins and minimize the number of vulnerable apps available on your network.
Vet your security vendor. It's important to make sure that your security vendor's products are updated and capable of identifying threats in real-time.
Implement advanced security solutions. Advanced security solutions and robust Web security devices can increase your ability to monitor malware threats and prevent access to malware-infected sites.
Whether your company has been impacted by malvertising or not, it's critical to be aware of your risk exposure. By implementing a handful of basic measures now, you can prevent the possibility of a serious malvertising headache later.
Share this article
---
About Our Small Business News
If you enjoyed this article, you can find other breaking news for entrepreneurs on our site. We cover the latest news stories for entrepreneurs. In addition to breaking news for entrepreneurs, we also have tons of helpful articles that cover topics like writing a business plan, preparing a marketing plan, selling a business and much more.
---
Additional Resources for Entrepreneurs