Small Business Technology News
Microsoft Office 365 Versus Google Apps For Business Battle Heats Up
Written by Ken Gaebler
Published: 3/1/2013
Microsoft this week announced a major update to its Microsoft Office 365 services for businesses. Business owners considering upgrading their productivity software will want to take a serious look at the newest releases of cloud-based Office 365.
As a cloud-based version of Office that is tailored to the needs and budgets of small, medium-size and large organizations, Microsoft Office 365 competes directly with Google Apps for Business.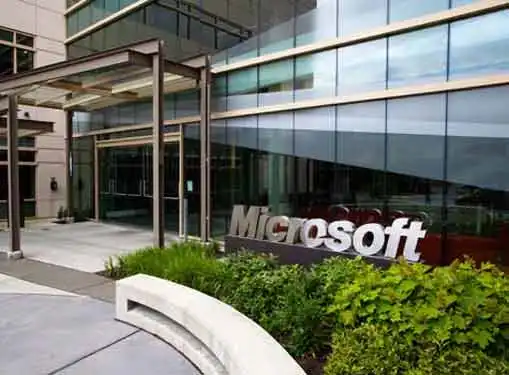 With the two giants locked in a race over productivity software market share, it's no surprise that each continues to regularly add new features and announce new releases.
Key features of the newest Office 365 version include:
the ability to run Office applications on up to five devices, delivered as an always up-to-date cloud service
updated services for Microsoft Lync Online, Microsoft Exchange Online and Microsoft SharePoint Online
enhanced enterprise social capabilities with SharePoint and Yammer today, and Lync-Skype connectivity for presence, instant messaging (IM), and voice by June.
Microsoft Office Division President Kurt DelBene noted that the newest releases of Office 365 "unlock new scenarios and delivers capabilities that far surpass anything available in browser-only solutions."
Market Traction for Office 365
With a massive global Microsoft Office installed base and a vast reseller network, Office 365 is likely to get significant adoption around the world. Indeed, the new Office 365 service is now available today in 69 markets globally and has been translated into 17 languages. That's just a start for Microsoft; they will soon make Office 365 available in an additional 20 markets and 16 languages.
Adoption of Microsoft's Office 365 product has been swift. Since Office 365 launched in mid-2011, it has become one of the fastest-growing businesses in Microsoft history, according to the company. After only 18 months, one in five of Microsoft's enterprise customers now has the paid service, up from one in seven a year ago. Enterprise customers of note include the Hamburg Port Authority, Midroc Europe, Sephora USA Inc., the State of Texas, International Federation of Red Cross and Red Crescent Societies, Helly Hansen, Tesco, Toyota, Barilla America Inc. and the City of Chicago.
Small Business Adoption of Office 365
Office 365 can be a nice option for small businesses, particularly now that Google Apps for Business is no longer free.
For small businesses with one to 10 employees, the version to buy is Office 365 Small Business Premium. In addition to the complete set of rich Office applications, this service includes business-grade email, shared calendars, website tools and HD videoconferencing capability in an easy-to-manage service that does not require IT expertise. Pricing is $150 per user for an annual subscription, the equivalent of $12.50 per user, per month.
The number of small and midsize businesses using Office 365 has also grown by 150 percent in the past 12 months. Small business customers can purchase Office directly from Microsoft or through an authorized retail outlet or partner. An Office 365 free trial, as well as detailed Office 365 product information, is available at http://www.office.com.
Share this article
---
About Our News for Small Business Owners
Our entrepreneurial news is packed with useful information for people who love entrepreneurship. Find helpful entrepreneur resources about the latest business news and financial news concerning the market and the economy.
---
Additional Resources for Entrepreneurs