Small Business Technology News
New Apps For Small Businesses
Written by Tim Morral
Published: 7/19/2012
The best new apps for small businesses are targeting productivity gains, collaboration and user convenience in the workplace.
Apps have transformed today's marketplace, equipping new generations of consumers with tools designed to improve access to products and services, and to simplify common everyday tasks. But apps are also having a transforming effect on the small business workplace.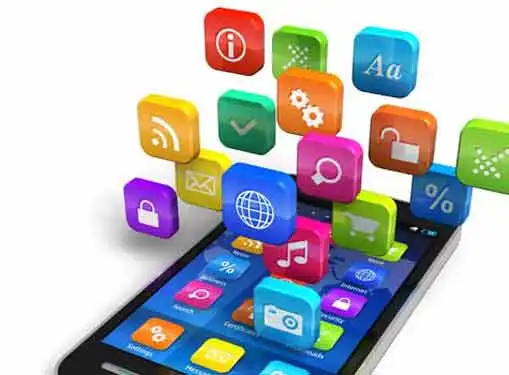 The best new apps for small businesses are streamlining workflows, improving productivity and encouraging collaboration across the small business workforce. Employers who are interested in investing in productivity tools often find that apps deliver a healthy ROI compared to other investments.
For example, FatStax is an iOS app that is designed to help small business users browse and present presentation items in PDF, PPT, video and other formats. No matter how many iPads are active in the organization, FatStax allows the business to create searchable and easily distributed presentation content company-wide. [Editor's note: FatStax was acquired by Bigtincan in 2018.]
Here are several other apps that the app-builders at FatStax recommend for use in the small business workplace:
iThoughts. iThoughts is an organization app that lets SMB users compile lists, ideas and thoughts into a single, virtual location. Designed as an iOS mindmapping tool, iThought can be a useful resource for project planning, concept mapping and other business functions.
SignEasy. SignEasy (formerly EasySign) makes it easy for small businesses to obtain necessary signatures from literally anywhere in the world. Available for both iOS and Android, SignEasy facilitates multiple signers, initials and more for documents in PDF, MS-Office, Open-Office, text, HTML, images and other formats.
CrashPlan. CrashPlan is an app that is designed alongside the CrashPlan data storage and retrieval service. Available for both Android and iOS devices, the CrashPlan app allows users to backup to multiple destinations, free-of-charge. For small businesses, this could improve data security by allowing employees to back-up their devices to both an onsite and offsite location. [Editor's note: As of September 2020, this mobile app is no longer available.]
Share this article
---
About Our Breaking Entrepreneurial News
Our small business news site is packed with the latest news for business owners. Learn about small business management, financing, marketing & technology.
---
Additional Resources for Entrepreneurs