Small Business Technology News
Retailers Fight Back Against Showrooming
Written by Tim Morral
Published: 2/12/2013
With more and more consumers using smartphones to price shop during in-store events, retailers are focusing on strategies to combat "showrooming".
Technology is reshaping the retail space -- no surprise there. But with consumers increasingly using mobile devices to perform instant price comparisons during in-store shopping experiences, brick-and-mortar retailers are changing their tactics and becoming more aggressive in their efforts to win customers' dollars.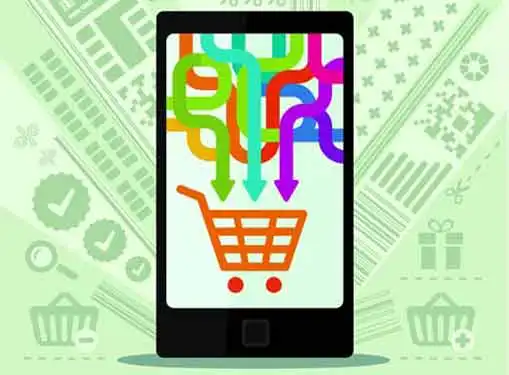 Known as "showrooming", the practice of mobile-based price comparisons has been worrisome for smaller retailers that struggle to compete with Amazon or other online giants. Since these small retailers can't match online sellers' pricing methods, their stores essentially become showrooms for larger, online-only providers.
According to a Consumer Insights Panel compiled by Empathica, a leading provider of Customer Experience Management (CEM) technology, approximately 55 percent of consumers have used their devices to perform price comparisons during brick-and-mortar shopping experiences.
"In order to stay competitive, retailers must provide a seamless approach both online and offline to combat showrooming," said Tom Nawara, VP at Acquity Group (NYSE: AQ) -- a highly respected brand commerce and digital marketing firm. "Appealing to customers' needs at competitive price points is an imperative step for retailers looking to drive sales year-round."
Although both Empathica and Acquity Group specialize in serving the needs of large, national retail brands, Empathica offers several strategies that can also help small retailers combat showrooming in their stores.
Emphasize superior service. Online-only retailers can't provide hands-on, personal service to customers. However, brick-and-mortar stores -- and especially small business retailers -- have the ability to improve customer experiences by greeting customers with trained sales associates and exceptional one-on-one service.
Personalize the shopping experience. Many eCommerce providers offer extremely personalized online shopping experiences. To combat showrooming, small retailers need to do a better job personalizing in-store events. With surprisingly little effort, you can use QR codes or other tactics to connect in-store shoppers with personalized experiences on your own store's website.
Maintain positive employee attitudes. Happy employees can make your store stand out from the scores of faceless websites competing for your customers' attention. Go the extra mile to engage your employees and target higher employee satisfaction as a goal for the year.
Be consistent. Consumers reward consistent shopping experiences. When they visit your store, they want to see the same products and prices that they see on your website. They also expect the brand experience to remain familiar, even if your business has multiple store locations spread across a wide geographic range.
Share this article
---
About Our Business News for Entrepreneurs
Our small business news site is packed with useful information for small business startups and entrepreneurs. Find helpful entrepreneur resources about the latest business news and financial news concerning the market and the economy.
---
Additional Resources for Entrepreneurs