Small Business Technology News
SMBs Becoming Increasingly Reliant On Tablets, 4G Devices And Other Mobile Technologies
Written by Tim Morral
Published: 2/16/2012
A new AT&T poll shows that virtually every small business uses some form of wireless technology -- and most say they couldn't survive without it.
Small business owners are embracing tablet devices, 4G devices, GPS navigation mobile apps and other emerging wireless solutions in record numbers.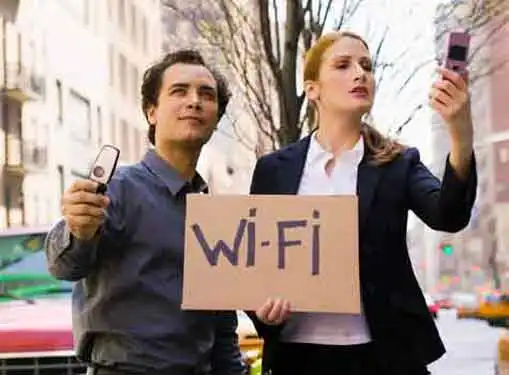 A recent 2012 AT&T Small Business Technology Poll revealed that 96% of small businesses use wireless technologies and approximately two out of three (63%) would be severely crippled without the use of wireless technology in their operations.
Even more surprisingly than the depth of wireless penetration in the SMB workplace is the report that half of the survey respondents plan to have all of their employees using wireless technologies to work away from the office by the end of 2012.
"More than ever, we're seeing small businesses leverage the benefits afforded by wireless technologies, whether they be smartphones, tablets, mobile apps, or 4G speeds," said Ebrahim Keshavarz, AT&T vice president of Small Business Product Management.
"There's no doubt that with 'virtual offices' and remote workforces becoming more and more prevalent, AT&T will remain committed to offering innovative and affordable mobility solutions, helping small businesses reduce costs and increase productivity over both the short- and long-term."
Additional findings from the AT&T survey include:
The vast majority of businesses that utilize 4G smartphones are happy with their connection speed. More than a third of businesses who don't have 4G devices plan to acquire them within the next year, and more than half within the next two years.
More than two-thirds (67%) of small businesses utilize tablet devices in everyday operations -- a significant bump from the 57% of SMBs that used them a year ago.
Mobile apps are gaining ground in small business workplaces with a third (30%) of business owners reporting that they use mobile applications to save time, increase productivity and reduce costs.
Despite being a relatively new technology, two-thirds (67%) of small businesses surveyed indicate that they now routinely use tablet computers, up from 57% a year ago.
Based on an AT&T "wireless quotient", Dallas, Washington DC and Atlanta rank highest among all markets for the use of wireless solutions in a small business context.
Share this article
---
About Our Entrepreneur News Feeds
Our small business writers give you breaking news that focuses on entrepreneurship. Our perspective is all about giving you news you can use to start and grow your business.
---
Additional Resources for Entrepreneurs