Small Business Technology News
Tablet Computer Ownership Skyrockets, Forces SMBs To Reconsider Online Marketing Strategies
Written by Tim Morral
Published: 8/7/2012
Report demonstrates consumers' willingness to embrace tablet devices for entertainment, social networking and digital brand connections.
Adoption rates for tablet devices rose dramatically during the second quarter, according to new research by the Consumer Electronics Association (CEA).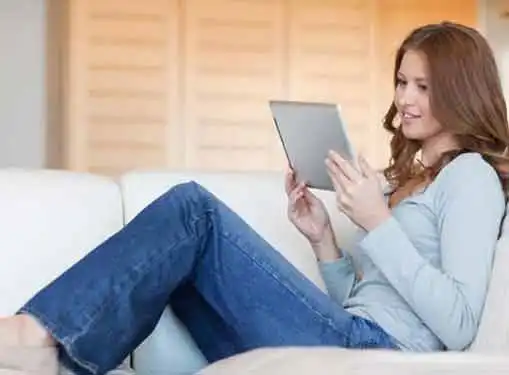 The CEA's Consumer Outlook on Tablets: Q3 2012 report revealed that approximately one in three (29%) online U.S. consumers own a tablet as of June 2012 -- a remarkable increase of 9 percentage points over tablet ownership rates reported in March.
Additionally, the report showed that approximately two-thirds of online consumers intend to purchase a tablet device at some point; nearly half (45%) plan to do so within the next two years. Furthermore, shipment revenues for tablets are now expected to hit $29.1 billion in 2012, upwardly revising January estimates by almost $11 billion.
With expected tablet unit sales of 68.5 billion, tablet technology is now the driving force in the consumer electronics industry. Kevin Tillmann, senior research analyst at CEA, notes that the household penetration for tablets is expected to increase even more going forward. "Rarely has a new device category been so quickly embraced by consumers, businesses and education," said Tillmann.
Entertainment and video content viewing continues to be the most popular tablet-based activity, followed by social networking, listening to music and e-reading. In growing numbers, consumers are also using tablet technology as a mobile brand connection resource -- a "go anywhere" tool for performing online product comparisons and purchases.
For some SMBs, the rising popularity of tablets may require a reconsideration Internet marketing strategies. Since tablets tend to be larger and more like traditional computing platforms than smartphones, they are more amenable to online shopping and site navigation. So by targeting tablet users in their companies' online marketing efforts, business owners can deliver enhanced marketing content (e.g. video, interactive content, etc.) to consumers while leveraging one of the nation's hottest consumer electronics trends.
Share this article
---
About Our Small Business News
If you enjoyed this article, you can find plenty more like it on our site. We cover the latest news stories for small business owners. In addition to breaking news for entrepreneurs, we also have tons of how-to articles that cover things like obtaining venture capital, preparing a marketing plan, working with family members and much more.
---
Additional Resources for Entrepreneurs