Small Business Technology News
Tesla Sets Its Sights On Residential Energy
Written by Tim Morral
Published: 5/6/2015
The company announced plans to launch Powerwall--new battery technology designed to power homes and wean the U.S. away from a reliance on fossil fuels. But can Tesla convert the technology into a successful product?
Innovative, sustainable energy is the brass ring for many U.S. technology firms--a high-value prize that has the potential to shake up the way we live and deliver huge profits to companies that can convert new technologies into marketable products.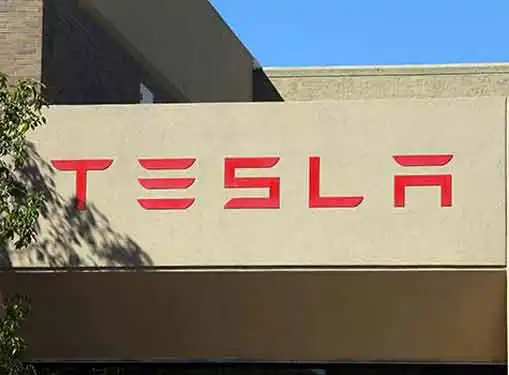 Tesla hopes to be one of those companies and its announcement about the launch of a new suite of residential batteries may be a step in the right direction.
Powerwall: The Missing Piece in Energy Storage?
Tesla recently announced that it is no longer just an automotive company and that the company is launching a line of batteries to help meet residential and commercial power demands.
The premier product in Tesla's battery line will be Powerwall--a wall-mounted, rechargeable, lithium-ion battery that connects to local power grids, and stores and manages solar power in a way that hasn't previously been achieved.
"The problem with existing batteries is that they're expensive, they're unreliable, they're ugly and there's not one single place you can go and buy a battery that just works," Tesla CEO, Elon Musk, told Fox News.
The new battery will give homeowners the ability to draw power from their own energy reserves, resulting in a reduction 25% reduction in energy costs. Tesla also announced plans to release larger energy storage systems for businesses and utilities.
The Relationship Between Business Innovation and Technology Innovation
For technology entrepreneurs, business innovation vs. technological innovation is a constant concern. Developing innovative and disruptive technologies or processes is one thing; transforming them into successful product ideas can be even more challenging.
Tesla's move into the energy storage space is an example of the tension that tech entrepreneurs have to deal with whenever they develop a new process or solution. In many cases, the development of the technology is inspired by a larger motivation (for Tesla, it's weaning the world off fossil fuels). However, the new technology has to have a practical application that can find traction in the marketplace.
For now, it appears that Tesla has overcome the business hurdles and is on schedule to roll out a viable residential energy storage system in the coming months. Although only time will tell if Tesla is successful, there is already at least one encouraging sign--Tesla's stock spiked 20% over the past month in anticipation of Powerwall's launch.
Share this article
---
About Our Entrepreneur News
Our small business writers cover all aspects of what entrepreneurs want and need to know. Our coverage is all about giving you news you can use to be a successful entrepreneur.
---
Additional Resources for Entrepreneurs