Small Business Credit Cards
Non-Bank Business Credit Cards
Shopping for small business credit cards? Don't forget to take a serious look at non-bank business credit cards. This is one of the fastest growing credit card types around, and for good reason.
It used to be that only banks offered credit cards. Today, many companies offer credit cards.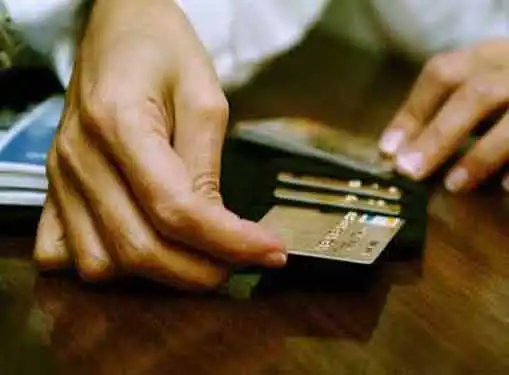 For example, AT&T, General Electric Capital Corporation, and Ford Motor Company are all non-bank issuers of business credit cards. You can also get Office Depot credit cards, OfficeMax credit cards, Staples credit cards and Costco credit cards.
But don't let the logos and company names on the business credit card fool you. In many cases, these non-bank business credit cards are affiliated with the major credit card companies and banks.
For example, one of Office Depot's business credit cards is in fact an Office Depot Visa Chase business card. Similarly, Staples credit card is offered via a partnership with Citigroup Citi Cards.
First USA and ADVANTA Corporation are also non-bank business credit card issuers, as are American Express and Discover.
But those guys are really more aptly entitled "credit card companies" - when we talk about non-bank business credit cards, the subject of this article, we are talking about cards from places where you can buy stuff (e.g. Staples, Costco, OfficeMax, etc.).
So, if a lot of these non-bank business credit cards are actually managed by banks behind the scenes, what's the point? Why get a Staples business credit card when you could get a Citigroup business card instead?
Great question. Some good follow-up questions are 1) is it easier, say, to get a Staples business credit card than it is to get a Citigroup business credit card? and 2) are the credit card terms identical?
The answer to those questions varies across the industry. In some cases, the non-bank card will be easier to get. In some cases, it might be harder to get or be the same, i.e. they may all run through the exact same credit scoring algorithm.
As to the other question, the terms are definitely different. The rewards programs, interest rates and other terms may vary. Most importantly, some non-bank cards can only be used at the companies that issued them. You can't walk into an Office Depot and use a Staples credit card - their card only works at Staples for buying office supplies!
So why should you get a non-bank business credit card?
The main idea is that you can keep certain purchases off your other credit cards and not reduce your credit lines on your other credit cards. Beyond that, the non-bank cards may have nice benefits unto themselves, such as discounts or cash back on purchases. Finally, for some unfortunate entrepreneurs with poor credit ratings, these are the only credit cards they can get.
Keep your eyes open for non-bank credit cards. Many of the companies you do business with may offer business credit via their private label credit cards.
Share this article
---
Additional Resources for Entrepreneurs