Small Business Websites
Online Marketing Techniques
Written by Charles Mburugu for Gaebler Ventures
There is no 'magic formula' to creating a successful website. However, you can concoct your own magic with a combination of marketing programs that suit you. Your choices will depend on your overall strategies and goals.
There are various marketing techniques that have been successfully implemented by others. Below is a list of several such methods, with features or benefits of each.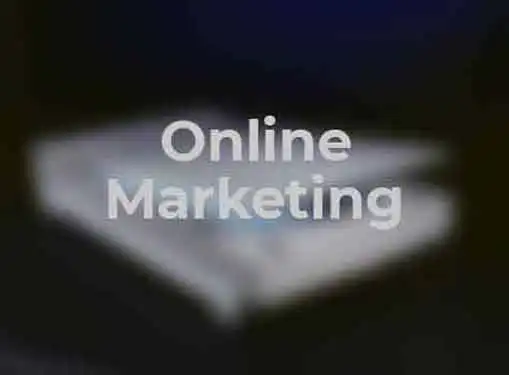 However, since each website is unique, the techniques that will help you attain your goals could be very different from the techniques that are appropriate for another website.
Write your own Ezine - Creates a list of prospective customers and provides a way of communicating directly with subscribers.
Distribute newsletter or website content via RSS feeds - Provides a method of reaching prospects without sending emails, and provides an additional way for prospective customers to find your website.
Start a continuous SEO campaign - Enhances organic search engine ranking and draws in more visitors
Send note or postcards to website visitors or customers via snail mail - This extra point of contact improves recall and conversions
Explore different website configurations - Improves profit and conversion rates
Append a signature to your email - Relays your marketing message and enhances exposure to your site
Offer a podcast - A flexible way to verbally communicate messages to prospects. Prospects can listen to the message while away from their computers.
Online radio show - Draws visitors to your website regularly and is a way for listeners/visitors to get familiar with the personality behind the website
A regular interactive survey for visitors - This can be done daily, weekly or monthly. It is a way to make your website more interactive and can lead to repeat visits
Offer a discount coupon - Advertise the offer offline, but make it available only online. This draws first-time and repeat visitors to the website
Offer a free original ebook and allow for reprints - Generates a viral marketing effect, and offers samples of your work
Display advertisements on your site - These could include adverts such as Adsense. This is an additional source of income for you and gives your visitors more research options
Write press releases to communicate important news - Create awareness about your business and provides new avenues of reaching those who have an interest in your industry
Launch an affiliate program - Creates a sales team for your product
Partner with other online businesses - This could involve talking about each others' services or products in your ezines. It is an opportunity for business synergy
Launch a direct-mail promotion - You could do this by sending several postcards at regular intervals to prospects. This increases the number of new visitors to your site
Join others' affiliate programs - Provides an additional source of income and widens your product offerings
Open a third-party or merchant processor account - Enhances your ability to accept payments online and boosts customer service
Study your competition - Gives you understanding about what is going on in the industry and help address important needs and issues in a better way
Hold a teleseminar - Offers a way to draw potential customers and prospects by getting them to know you better
Participate actively in online groups and forums - Presents you as an expert on your subject, enhances credibility, and increases contact with potential customers
Charles Mburugu writes for us from his home in Nairobi. He has a graduate degree in Business Management from Kenya Institute of Management. He is interested in writing about branding, CSR and intellectual property.
Share this article
---
Additional Resources for Entrepreneurs