Op-Ed Features
Op-Ed Versus Bylined Articles
An op-ed piece and a bylined article are the same thing, right? Not even close. There is a big difference between an op-ed piece and a bylined article, and you'll need to know the difference if you want to include them in your business' marketing and PR plan.
Op-ed pieces and bylined articles are both effective ways for entrepreneurs and business leaders to communicate their ideas and produce positive PR for their companies.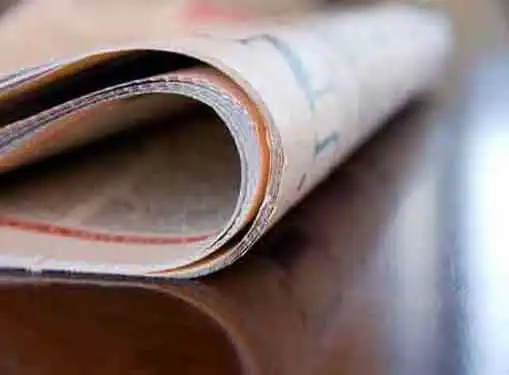 But it's important to understand that op-ed pieces and bylined articles are not the same - they are very different publishing options with their own unique strengths and shortcomings.
Bylined articles are usually written for trade journals, magazines, or other periodicals. If they are written well, their purpose is to establish the writer as a thought leader in a certain industry and to enhance the credibility of the business in general.
Op-ed pieces, on the other hand, commonly appear in both the weekday and weekend editions of newspapers. Unlike bylined articles, they are designed to give the writer a literary soapbox for presenting thoughts and opinions to the general community.
If you're still looking for clarity on the difference between bylined articles and op-ed pieces, here are some of the most important differences:
Tone. Neither bylined articles or op-ed pieces are intended to be blatant promotional pieces for a business or product. Bylined articles take an informative tone to cover specific aspects of a field or industry. Personal opinions are not welcomed in bylined articles. Op-ed pieces take the opposite approach. Facts are fine, but readers expect op-ed pieces to be biased and opinionated with a prescriptive conclusion.
Length. It's not unusual for the length of bylined articles to run 1,500 words or more. Op-ed pieces are designed to be much shorter. Most newspapers specific the length of weekday op-ed pieces at around 700 words. Weekend op-ed pieces tend to run a little longer.
Structure. Op-ed pieces focus on making a single point and making it well. Quality counts in bylined articles, too, but writers have more latitude in the number of points they make. Bylined articles typically make several points that support the larger theme of the article.
Content. Bylined articles are often written for trade publications in which a certain amount of industry jargon is tolerated, provided it's common usage for both customers and industry insiders. Op-ed pieces are written for the general public - technical jargon and unfamiliar words are never appropriate for this format.
Editors. Newspaper editors and journal editors are different creatures altogether. A newspaper editor works in a fast-paced, need-it-now environment with publishing needs that change from day to day. Journal editors have a longer outlook on publishing and are often willing to disclose the topics they are looking for in future issues.
Share this article
---
Additional Resources for Entrepreneurs