How to Start a Small Business
Opening a Facial Skin Care & Treatment Business
Here's some helpful information that is written for those who are thinking about starting a facial skin care and treatment business. This is a must-read before you begin your venture.
Wondering how to start a facial skin care and treatment business? We take you step-by-step from start to success.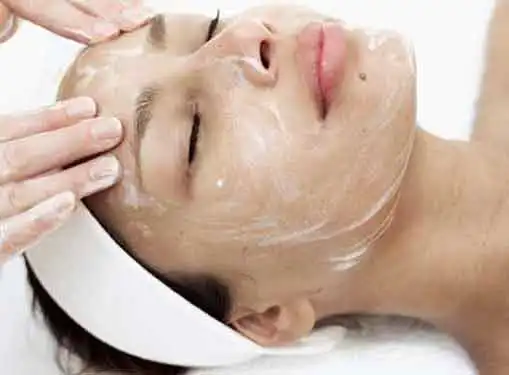 Consumer Expectations for Facial Skin Care & Treatment Businesses
For many women (and some men), facial skin care is a regular part of their health and beauty regimens. That's good news for thousands of entrepreneurs who are eager to launch facial skin care and treatment facilities in their local communities.
However, today's facial skin care consumers have come to expect certain things from providers, starting with cleanliness and knowledgeability. Your startup planning process will need to center around the creation of a clinical atmosphere that pampers customers and features the latest techniques in facials, chemical peels, laser treatments, microdermabrasion and other facial skin care categories.
Another core customer expectation is multiple price points. Unless you are 100% committed to a luxury market niche, you will need to create a pricing model that leverages multiple price points, allowing your startup to attract a broad customer base.
Raising Funds for a Facial Treatment Center
Many facial skin care and treatment entrepreneurs have champagne dreams and beer budgets. Although your startup budget may not allow for the construction of a dream spa, you will need to raise enough funds to create a business that is attractive to facial skin care consumers.
Business startup loans are often hard to come by, especially for unproven entrepreneurs who are short on collateral. Likewise, venture capitalists are unlikely to fund your operation based on energy and enthusiasm alone.
So for many new facial treatment entrepreneurs that leaves personal savings, bootstrapping and loans from family members as the most viable sources of startup capital. Even though these funding sources may not be as formal as traditional lending or investment mechanisms, you will still need to exercise care in the development of an accurate startup budget and funding plan.
Integrating Ecommerce Into Your Facial Skin Care Business Model
Facial skin care and treatment businesses are natural candidates for ecommerce. By expanding your startup to include an online store, you can substantially increase its profit potential without dramatically increasing upfront costs.
The foundation for an effective ecommerce program is a solid business website. Turnkey ecommerce solutions designed specifically for small business owners are a dime a dozen, but it may be worth hiring a developer to design an online store that can be tailored to your needs and requirements.
Tips for Generating a Top Quality Facial Skin Care & Treatment Company Business Plan
Business plans are the entryway to successful small business ownership. Although you'll have a certain amount of liberty in the form and content of your facial skin care and treatment company's business plan, you'll also want to make sure to cover the required material. Even small omissions can have radical implications for your company.
Business plan software eliminates the guesswork, insulating your facial skin care and treatment business from the possibility of critical omissions. Many business plan software packages integrate with other applications to streamline the process even further.
Our list of business plan software packages offers a comprehensive guide to the best solutions on the market.
Review Competitors
Prior to opening a facial skin care and treatment business within your community, it's essential to find out how strong the competition is. Try our link below to find competitors near you. After clicking on the link, type in your city, state and zip code to get a list of facial skin care and treatment businesses near you.
If there's too much competition, it may be wise to consider starting the business in a less competitive marketplace.
Finding a Non-Competitive Business Mentor
Once you've finished assessing the competion, the next step is to learn from folks who are already in business. Local competitors are not going to give you the time of day, mind you. What's in it for them?
However, a fellow entrepreneur who has started a facial skin care and treatment business in another town may be willing to share their entrepreneurial wisdom with you, as long as they don't view you as a competitive threat. Many business owners are happy to give advice to new entrepreneurs. Our estimate is that you may have to contact many business owners to find one who is willing to share his wisdom with you.
What's the best way to find a facial skin care and treatment business owner in a different locale who can assist you?
It's not that hard. Just use the handy link below and enter in a random city/state or zipcode.
Reasons to Pursue a Facial Skin Care & Treatment Business Acquisition
More than a few experts advise prospective facial skin care and treatment business startup entrepreneurs to pursue an acquisition strategy. But what's so great about a facial skin care and treatment business acquisition?
The availability of acquisition capital should be a major factor in your decision. Commercial lenders are usually more inclined to fund acquisitions than startups.
Although there are a lot of factors to consider, the decision to buy a business to get acquisition capital almost always pays off.
Franchising May Be a Better Way to Go
The odds of surviving in business are higher if you decide to franchise rather than going it alone.
Before you consider starting a facial skin care and treatment business, you may want to assess whether there are good franchise opportunities available that might help you on your entrepreneurial journey.
The link below gives you access to our franchise directory so you can see if there's a franchise opportunity for you. You might even find something that points you in a completely different direction.
Entrepreneur Interviews
These interviews should be of interest to you.
Related Articles on Starting a Company
These additional resources regarding starting a business may be of interest to you.
Recurring Revenue Business Models


Share this article
---
Additional Resources for Entrepreneurs