Starting a Business How to Guides
Opening a Karaoke Equipment & Supplies Business
Starting a karaoke equipment and supplies business? Here is a summary of everything you ought to consider when opening a karaoke equipment and supplies business.
Wondering how to start a karaoke equipment and supplies business? We take you step-by-step from start to success.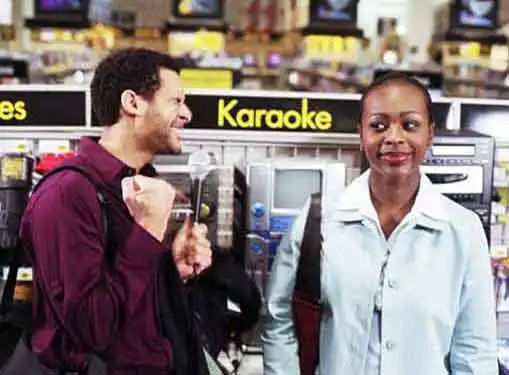 The Karaoke Equipment & Supply Industry
Karaoke equipment and supply distributors play an important role in the karaoke industry in the U.S. But if you think becoming a karaoke equipment and supply business owner is going to be all fun and games -- think again!
New entrants in the karaoke industry face several significant challenges, not the least of which is the fact that the karaoke industry has recently experienced substantial declines after a long period of sustained growth.
In 2008, sales of karaoke machines plummeted to $40 million in the U.S. -- a dramatic decrease from the $200 million in sales reported in 2002. With a shrinking customer base and declining revenue potential, it is critically important for new karaoke equipment and supply business owners to base their startups on solid fundamentals: a strong business plan, adequate capital resources and an aggressive marketing strategy.
Ecommerce for Karaoke Equipment & Supply Startups
Even under the most ideal conditions, there simply isn't enough local demand for commercial karaoke equipment to justify a brick-and-mortar only business model. Since your startup will need to reach a geographically diverse customer base, you're going to need to leverage an ecommerce strategy as a cornerstone of your business plan.
Quality Business Website. The starting point for a robust ecommerce presence is a first-rate business website. Given the importance of your website to your startup's overall revenue, you may want to outsource the creation of your site to a professional online marketing firm rather than settling for an inexpensive, turnkey site generator.
Search Optimization. Your website will serve as the primary portal for customers to access your startup's karaoke equipment and supply inventory. But you'll need to perform search engine optimization (SEO) and possibly PPC (pay-per-click) marketing to ensure that your website -- and your business -- show up on their radar.
Secure Payment & Shipping. Good ecommerce websites are characterized by encrypted payment mechanisms and other features designed to provide a secure and hassle-free buying experience. Any decent web developer should be capable of equipping your site with secure payment options, but you will need to consider the range of shipping options that will be offered in your karaoke equipment business's ecommerce program.
Email Marketing. Email marketing can be an effective tactic for driving business to your website. However, your email marketing agenda will hinge on your ability to capture customer email addresses in the conversion process and through other mechanisms contained on your website.
Proven Strategies for Karaoke Equipment & Supplies Company Business Plans
The process of writing a business plan for your karaoke equipment and supplies business can be grueling. A robust business plan is essential nonetheless because it serves a number of purposes, not the least of which is the ability to influence lenders, investors and strategic partners.
After the plan has been completed, its effectiveness will largely depend on what you do next.
To optimize the impact of your plan, it's important to consider a distribution strategy. Without exception, the most effective business plans also leverage an organized process for tracking business plan distribution.
Look Over Competitors
Prior to opening a karaoke equipment and supplies business in your area, it's essential to see how you will fit in the competitive landscape. We've provided the link below to help you get a list of local competitors near you. Simply enter your city, state and zip code to get a list of karaoke equipment and supplies businesses in your town.
How are you going to successfully complete with existing firms? It's important that you never underestimate the competition.
Find Good Remote Business Advice
After you've evaluated your local competitors, it's essential that you learn as much as you can from somebody who is already in the business. If you think owners of nearby karaoke equipment and supplies businesses will give you advice, think again. What's in it for them?
Thankfully, an owner of a a karaoke equipment and supplies business outside of your community can be a great learning resource for you, once they realize that you are not going to directly compete with them in their community. In fact, they are often very willing to share startup advice with you. In my experience, you may have to call ten business owners in order to find one who is willing to share his wisdom with you.
The key question new becomes: how to find a karaoke equipment and supplies business founder who is willing to advise you because you live in different cities?
Here's one way to do it. Just use our link below, find somebody and call them.
Leveraging the Branding Benefits of a Karaoke Equipment & Supplies Business Acquisition
Branding a new business takes time, resources and a lot of hard work. Given the choice, most new karaoke equipment and supplies business owners would prefer to buy an existing brand rather than invest the time and energy it takes to build a new brand.
Unless you are 100% married to the idea of a startup, you can bypass the time it takes to establish a brand identity by buying a business to get an established brand. As a startup, the best you can hope for is to gradually develop brand awareness over a period of months and years.
However, a karaoke equipment and supplies business acquisition can put you at the helm of a brand that is already highly trusted by your target market.
Is Franchising the Right Option?
The probabilities on your being a successful business owner are greatly increased when you choose to franchise in lieu of doing everything yourself.
If your goal is to start a karaoke equipment and supplies business, you may want to assess whether purchasing a franchise might increase your chances of success.
The link below gives you access to our franchise directory so you can see if there's a franchise opportunity for you. You might even find something that points you in a completely different direction.
Related Articles on Starting a Company
These additional resources regarding starting a business may be of interest to you.
Coming Up With Good Business Ideas
Share this article
---
Additional Resources for Entrepreneurs