Entrepreneur Business Opportunities
Opening a Lawn Service
Here's some helpful information that is ideal for those of you who want to open a lawn service. Make sure you consider this advice before you begin your venture.
Wondering how to start a lawn service? We take you step-by-step from start to success.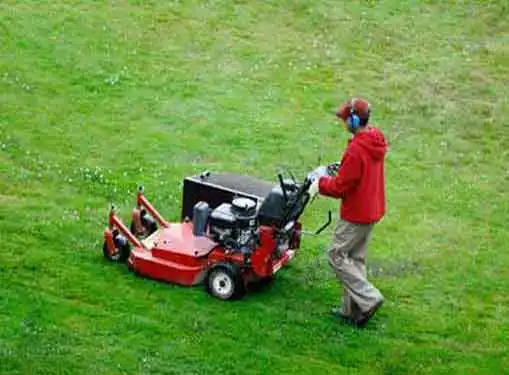 How to Compete as a Startup Lawn Service Provider
Low barriers to entry and rising demand make have made lawn service companies a popular small business startup category. But with new lawn services starting everyday, emerging entrepreneurs quickly discover that it takes more than a lawnmower and a weed whacker to compete in today's residential lawn marketplace.
To survive beyond the first year, lawn service entrepreneurs need to accurately discern their customers' needs and deliver a service that exceeds their expectations week after week. Since the marketplace is glutted with providers, even small missteps can cause customers to transfer their loyalty to a competitor.
In general, you will need to create a business strategy that focuses on the three most important features in lawn service: Reliability, performance and price. Homeowners want an affordable lawn service that keeps their yard in excellent condition all season long -- and if your startup can deliver it, you will be well ahead of the game.
Lawn Service Startup Costs
Compared to other types of startups (e.g. manufacturing, retail, restaurants, etc.), the startup costs for a lawn service are minimal. However, they are also real and necessary. If you can't raise enough startup capital to cover a handful of foundational startup assets, it's better to delay your startup than to launch an under-capitalized small business.
Basic Lawn Equipment. Thinking about going cheap and using push lawnmowers? That's a mistake because push mowers are too slow to accommodate the pricing structures of the current marketplace. There is plenty of reasonably priced, used equipment on the market. Buy the commercial riding mowers, gas-powered leaf blowers, weed trimmers and other equipment that you need and get your business started on the right foot.
Transportation. Many lawn service entrepreneurs mistakenly relegate transportation assets to the backburner. But your ability to service a broad customer base will hinge on your capacity to quickly and easily transport your equipment from site to site. Most lawn service businesses use a heavy-duty pickup trucks and trailers -- both of which can be leased if you lack the resources to purchase them outright.
Staff. The idea of working as your business' only employee sounds great on paper. For sure, owner-operator lawn services have the potential to earn more profit than fully staffed operations. But by not hiring additional staff, you will limit the number of new customers your startup can service and jeopardize your ability to provide uninterrupted service to your existing customer base.
Creating Business Plans for a Lawn Service
A carefully crafted business is your lawn service's most important asset. With the right ingredients, your lawn service's business plan will serve as a blueprint for success.
To assist your efforts, you may want to consider enlisting the aid of a professional business plan writer.
The right business plan writer can give your lawn service a competitive edge over other startups in your industry. However, outsourcing doesn't completely eliminate your responsibilities in the writing process.
As the primary stakeholder in your lawn service, you will intentionally need to insert yourself in various stages of the plan's development.
Don't Overlook the Competition
Long before you open a lawn service in your town, it's a good idea to find out what the competition looks like. We've provided the link below to help you generate a list of competitors near you. Complete the form by entering your city, state and zip code to get a list of lawn services that are close by.
It's important to be aware of what the competition is doing. Take the time to visit the competition to properly assess their strengths and weaknesses.
A Good Source of Advice
If you are seriously contemplating launching a lawn service, be sure to learn as much as you can from somebody who is already in the business. If you think your local competitors will give you advice, you're being overoptimistic. The last thing they want to do is help you to be a better competitor.
Fortunately, somebody who runs a lawn service in another town can be a great learning resource for you, after they realize you reside far away from them and won't be stealing their local customers. Indeed, many experienced entrepreneurs enjoy offering advice to startup entrepreneurs. In my experience, you may have to call ten business owners in order to find one who is willing to share his wisdom with you.
Where can you find an owner of a lawn service who is willing to talk to you but doesn't live nearby?
It's not that hard. Just use the handy link below and enter in a random city/state or zipcode.
Is It Easier to Buy an Existing Lawn Service?
Tough decisions are what business ownership is all about. And one of the first decisions you'll have to make is whether to start a business from scratch or buy an existing lawn service.
In general, purchased lawn services fare better than startups, at least during the initial few years. When you buy an established lawn service, you gain access to a functional business operation with a customer base and a steady revenue stream.
Entrepreneurs who are committed to a highly unique value proposition may need to pursue a startup approach. But whenever possible, we recommend carefully surveying the business-for-sale marketplace before committing to a startup approach.
Don't Forget About Franchising As an Option
As an entrepreneur, your chances thriving in your new business are much better when you franchise rather than going it alone.
Before opening a lawn service, you may want to determine whether purchasing a franchise might make sense for you.
The link below gives you access to our franchise directory so you can see if there's a franchise opportunity for you. You might even find something that points you in a completely different direction.
Other Useful Articles for Startup Entrepreneurs
These additional resources regarding getting started as an entrepreneur may be of interest to you.
Consideration Before Buying a Franchise
Share this article
---
Additional Resources for Entrepreneurs