Entrepreneur Guidance
Opening a Marina
It's time to open a marina. So far, so good. Getting started can be intimidating, but we're here to help.
Thinking about opening a marina? We tell you what you need to know to get started.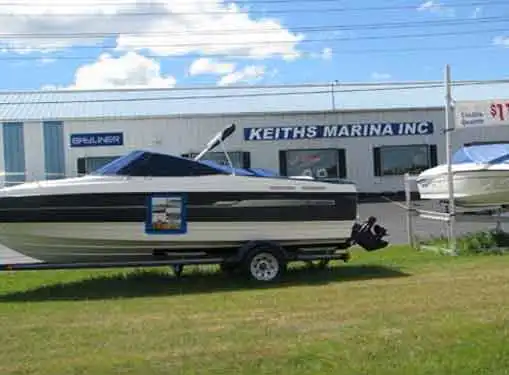 Opening a marina is a great way to get started as a business owner.
The Nuts & Bolts of Marina Startups
The marina business can be a tough racket under the best of circumstances. With only around 8,000 active marinas in the U.S. and the fact that there is a limited amount of usable waterfront footage, at first glance a marina startup would seem like a no-brainer.
But the problem is that marina clientele are primarily leisure industry consumers. In difficult economies or during periods of high fuel prices, new/used boat purchases drop dramatically and many existing boat owners prefer to drag and drop their vessels rather than spend resources on a marina slip.
However, over the long term, marinas have historically been a sound business investment. The right entrepreneur in the right location, with the resources to purchase and equip prime waterfront footage, can recoup their initial investment many times over through dock revenues and a sound exit strategy.
Squeezing ROI Out of a New Marina Business
Assuming that you have the necessary permits, the most significant hurdle you will face as a startup marinas owner is frontage. Unless you can secure a long-term lease on an existing marina facility, leasing frontage is too risky. A safer approach is to purchase waterfront property outright and install premium docks that require minimal repair or upkeep.
With many older marinas selling their frontage to waterfront real estate developers, opportunities may exist to launch a modernized marinas business in an area that is on the cusp of becoming a thriving water community. The key to achieving maximum ROI is to know your market -- buy footage at the lowest possible price now and reap significant revenues a few years down the road when the area is brimming with residents eager to dock their boats near their new condos.
Customer Acquisition Tips for Marina Startups
If you have invested in equipping your marinas business with new docks, good lighting and state-of-the-art security features, you should have no problem acquiring new customers by marketing the advantages your marina has over aging competitors in your market. Word of mouth alone will generate initial interest in your marina.
However, if your marinas startup is located in an area dominated by multiple, upgraded marinas, customer acquisition becomes a bit trickier. Instead of appealing to a broad customer base, you may want to install amenities that appeal to a specific segment of boat owners (e.g. sailboats vs. powerboats).
Proven Strategies for Marina Business Plans
If you haven't written one before, a marina business plan can be a frustrating business requirement. If it's comprehensive and well-written, however, your business plan will serve as a strategic anchor point and a calling card for external stakeholders.
After the plan has been completed, its effectiveness will largely depend on what you do next.
A business plan distribution strategy represents the backend of your business planning requirements. Generally, effective distribution models include the incorporation of tracking systems into the company's startup plan.
Take a Look at the Competition
Prior to opening a marina in your town, it's essential to find out how many competitors you have. Use the link below to get a list of local competitors in your area. After clicking on the link, type in your city, state and zip code to get a list of marinas near you.
Gain a knowledge of how existing firms have positioned themselves in the marketplace, and then design your business in a way that sets you apart from the others.
Getting Advice from Experienced Entrepreneurs
Once you've finished assessing the competion, you really ought to have a conversation with someone who is in the business. If you think your local competitors will give you advice, you're being overoptimistic. The last thing they want to do is help you to be a better competitor.
However, a fellow entrepreneur who has started a marina in a location that is not competitive to you will be much more likely to talk with you, as long as they don't view you as a competitive threat. Many business owners are happy to give advice to new entrepreneurs If you are persistent, you can find a business mentor who is willing to help you out.
How do you go about finding a marina entrepreneur in another community?
We can help. Follow the link below, try a few city/state combos or zipcodes, and then start calling!
Leveraging the Branding Benefits of a Marina Acquisition
Branding a new business takes time, resources and a lot of hard work. Given the choice, most new marina owners would prefer to buy an existing brand rather than invest the time and energy it takes to build a new brand.
To compensate, one of the techniques entrepreneurs use is to buy a business to get an established brand. As a startup, the best you can hope for is to gradually develop brand awareness over a period of months and years.
However, a marina acquisition can put you at the helm of a brand that is already highly trusted by your target market.
Consider Buying a Franchise
You should know that your odds of surviving in business immediately improve if you go the franchising route and benefit from the prior work of others and their lessons learned.
Before you get too far along in your plan to open a marina, you should assess whether there are good franchise opportunities available that might make sense for you.
The link below gives you access to our franchise directory so you can see if there's a franchise opportunity for you. You might even find something that points you in a completely different direction.
Related Articles on Starting a Company
These additional resources regarding getting started as an entrepreneur may be of interest to you.
Consideration Before Buying a Franchise
Coming Up With Good Business Ideas


Share this article
---
Additional Resources for Entrepreneurs