Starting a Business Articles
Opening a Tenant screening Business
These tips are perfect for those who plan on opening a tenant screening business. Read this before you open up shop.
Thinking about opening a tenant screening business? We tell you what you need to know to get started.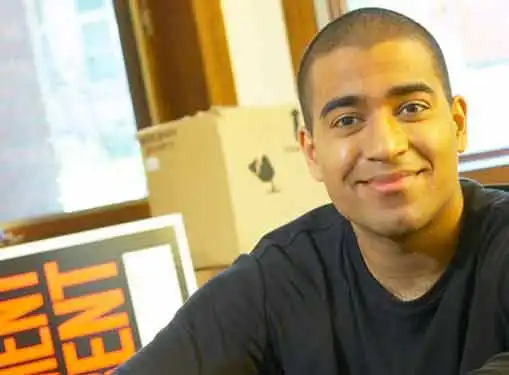 Tenant Screening Business: Service Overview
Industrious entrepreneurs are developing all kinds of business models to meet demands in the marketplace. But is a tenant screening service really a viable and potentially profitable business concept? Absolutely!
Most landlords agree that effective tenant screening is a marker of successful real estate leasing. But few landlords take the time to adequately screen their tenants and those who do often lack the expertise or resources to conduct a thorough evaluation process.
Tenant screening businesses specialize in providing comprehensive screening services for landlords and property management companies. Rather than relying on their own limited resources, lessors can outsource the task to a tenant screening business with the expertise to thoroughly analyze prospective tenants.
Top tier tenant screening companies offer a range of competitively priced services that screen credit checks, background checks, eviction records, criminal histories, employment verifications, and references. Many service providers also provide special screening for sex offenders.
Entrepreneurs interested in starting a tenant screening business need to have an eye for detail since even small oversights can have dramatic consequences for clients. Most screening tasks are now accomplished online, so basic computer competencies are also a must.
Although business models vary, many business owners achieve success by creating partnerships with property management firms. Property managers provide a reliable stream of revenue, but typically aren't required to enter into a long-term contract. However, since sole proprietor landlords are typically unfamiliar with adequate screening procedures, they also represent an important revenue stream and shouldn't be overlooked in your marketing strategy.
Creating a Business Plan for a Tenant screening Business
A common mistake for an entrepreneur is to not create a business plan.
A good business plan defines the game plan. If you don't have a business plan, your leadership will be handicapped, limiting your tenant screening business's ability to succeed long-term.
Start by defining your business mission. The process of writing a mission statement doesn't have to be complicated. From there, it's time to initiate the hard work involved with writing the rest of your tenant screening company's business plan.
Look Over the Competition
Before you open a tenant screening business in your town, it's worthwhile to find out what the competition looks like. Use the link below to generate a list of competitors in your city. Just enter your city, state and zip code to get a list of tenant screening businesses in your community.
Is the local market large enough to support another tenant screening business? If not, you had better be sure that you are doing things much better than the competition.
Talk to People Who Are Already in the Business
After you've evaluated your local competitors, it's a smart move to talk to somebody who is already in the business. Local competitors are not going to give you the time of day, mind you. It'd be crazy for them to teach you the business.
But, a person who owns a tenant screening business outside of your community will be much more likely to talk with you, given that you don't compete with them in their area. Many business owners are happy to give advice to new entrepreneurs If you are persistent, you can find a business mentor who is willing to help you out.
What's the process for finding a tenant screening business founder outside of your area who is willing to talk?
Easy. Find them using our link below and start calling until you are successful.
Advantages of a Tenant screening Business Purchase
On a percentage basis, more entrepreneurs intend to enter tenant screening business ownership through a startup than through a business purchase. But the harsh reality is that startup tenant screening businesses experience a high failure rate compared to entrepreneurs who buy existing tenant screening businesses.
The decision of buying vs. starting a business shouldn't be taken lightly. By buying a profitable tenant screening business, you'll shorten the amount of time it takes to achieve a return on your investment because you'll have the advantage of a proven operation and an existing customer base.
Franchising May Be a Better Way to Go
Tapping into a franchise opportunity means you are exposed to proven ideas that were developed by experienced entrepreneurs who know your industry inside and out.
Before starting a tenant screening business, a smart move is to assess whether franchising might make sense for you.
The link below gives you access to our franchise directory so you can see if there's a franchise opportunity for you. You might even find something that points you in a completely different direction.
Other Useful Articles for Startup Entrepreneurs
These additional resources regarding starting a business may be of interest to you.
Share this article
---
Additional Resources for Entrepreneurs