Email Marketing
Outsourced Email Marketing Vendors
Good email marketing solutions are out there. If you're in the market for a new email marketing service, these four vendors should be on your short list.
Most email marketing service providers promise the world to small business owners.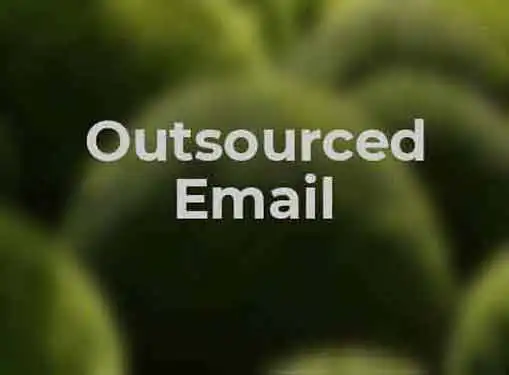 However, not all of them are capable of delivering on their promises, making it difficult for the average small business owner to distinguish a good investment from a complete waste of resources.
Although you will find that the majority of email marketing vendors offer the same kinds of services to their clients, every email marketing vendor has a different focus and flavor so you will need to take the time to find the one that is the best fit for business. We recommend starting your search with the following four vendors:
Constant Contact (www.constantcontact.com)
Constant Contact offers email marketing, online surveys and event marketing tools for all types of small businesses. With the help of a personal coach and a technical support team, business owners have the ability to quickly create and send professional emails to their entire email list. Small business owners also benefit from from Constant Contact's high email deliverability rates (97%) due to strong partnerships with ISPs, a no-tolerance spam policy, and a leadership role in organizations such as the ESPC (Email Sender and Provider Coalition).
Emma (www.myemma.com)
Stylish emails are Emma's passion. They manage all aspects of email marketing strategy for the small business owner as well as an easy-to-use interface. Emma also gives business owners the ability to see who is opening, clicking, signing up, etc., through real-time response tracking and graphs that help you spot trends over time. With custom-based designs, email scheduling, and other features, Emma is a great option for small business owners who are interested in email marketing campaigns that are a step above the rest.
Vertical Response (www.verticalresponse.com)
Vertical Response is a leading provider of self-service email marketing and online surveys. They specialize in helping small businesses create, manage, and analyze campaigns through simple online tools for email creation, list management, delivery, and reporting. Regardless of your technical skills or expertise, VerticalResponse promises to have your email marketing campaign up and running in a matter of minutes.
Exact Target (www.exacttarget.com)
ExactTarget delivers on-demand email software solutions for permission-based email marketing. Businesses large and small rely on ExactTarget email solutions to strengthen their customer relationships and to control every aspect of their email marketing efforts. Additionally, Exact Target's integration capabilities make it easy for business owners to incorporate their email marketing solution into critical business systems such as CRM (customer relationship management) systems, web analytics, marketing automation programs, and other applications.
Share this article
---
Additional Resources for Entrepreneurs