Buying a Business
Passionate Business Owners Succeed, Others Fail
Written by Domenic Rinaldi for Gaebler Ventures
When buying a business, understanding what you are passionate about is the key to success. Never buy a business that doesn't get you excited.
Knowing what your passions are is a must if you are thinking about buying a business.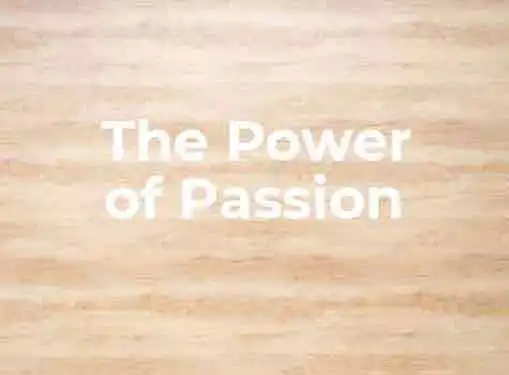 There are ways to help you "find your passion," so to speak. I believe that each of us, deep down, already knows what really makes us tick.
We've been taking "passion" tests since grade school and it's wise to consider the following points if you're looking at buying a business. After all, there's a good reason "What Color Is Your Parachute" has sold 8 million copies and has been on the New York Times best-seller list for 288 weeks.
Here are a few tips to help you hone in on your passions. (This is worth your time even if you're looking for a new job.)
Examine what you love to do. Is it building model airplanes? Have you lost a lot of weight and want to share your fitness tips? Have you developed certain parenting skills that your friends always ask about? Look at your life strengths, not just your job skills.
If you think more about your hobbies than you're work, perhaps there's a way to turn your hobby into work. For example, if you constantly read fashion magazines because you love to be trendy, maybe you should consider opening a boutique.
Brainstorm with your spouse, your friends and your kids. Ask what they think about you and what they think makes you tick. Write down all the ideas that come to mind, even the ones that seem silly. This exercise can lead to real honesty and real answers.
Talk to the business owners in your neighborhood. Ask the comic book store owner why he runs a comic book store. Ask the barber why he cuts hair. I'd wager that most business owners bring a passion to their work.
The last point I will make about passion is that your passion needs to be centered around running your business and not doing your business. In other words, you may be passionate about model airplanes but don't fall into the trap of thinking you will be the one building or designing them. Your task as an entrepreneur will be to build a business that will attract model airplane enthusiasts like yourself.
Before buying a business, make sure your dreams and reality are in alignment. Turning dreams into reality is hard work.
Domenic Rinaldi is president and managing partner of Chicagoland Sunbelt, a business brokerage firm that focuses on helping people buy and sell businesses in Chicago and the surrounding Midwest area. Rinaldi is a Certified Business Intermediary (CBI) from the International Business Brokers Association and an expert in the business brokerage field. He brings more than 24 years of experience in merger/acquisition, sales, service, marketing and operations to the business brokerage arena. Domenic can be reached by phone at 773-243-1603.
Share this article
---
Additional Resources for Entrepreneurs