Real Estate Articles
Planning Your Office Space
Written by Brent Pace for Gaebler Ventures
Believe it or not, laying out your new office space, and figuring out how much space you really need, can be one of the hardest tasks you deal with when moving. Read here to find out how to ease those moving pains.
When you move to a new office space it may be your first, or it may be because you've outgrown your previous space.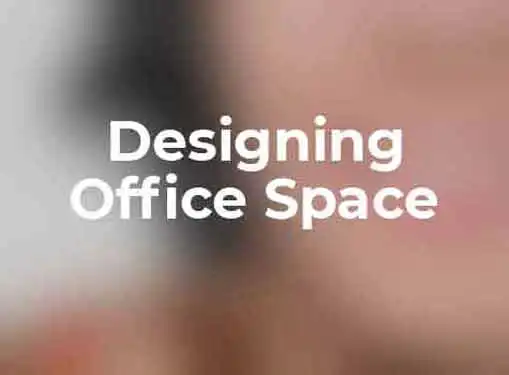 Either way, it can be difficult to know how much space you are going to need. Here are a few tips to help you figure out how to plan your space.
1. Get the Landlord's Architect. Usually, a good Landlord will have a building architect that works on interiors. Since the Landlord owns the space, they are concerned that it gets done right. Ask to use the Landlord's architect to lay out your space. It's free to you, and it's in the Landlord's interest to do so. Even if you are taking a space "as-is", meaning the Landlord puts no money into it, you may want to talk to an architect to help you lay out furniture and plan for storage and other areas.
2. Assess Your Current Needs. The simplest way to do this is to make a list of your needs. List out the people who need an office and the size of office required. List out cubicles required. Don't forget to add in storage space, a work room, and room for reception and conference areas. Be reasonable when looking at these needs.
3. Future Proof for Growth. You should look at your company's growth trajectory and your lease term to decide how much extra space you should lease. If you are doubling in size every five years you may want to consider building out several extra offices and leaving a bunch of empty space for cubicles.
4. Plan for common areas. As the architect lays the space out you will find that a lot of space is consumed simply for circulation and common areas. The corridors between cubicles, hallways between offices, and general reception area can take up a lot of space.
5. Watch the budget. You may not realize it, but the amount of space behind the front door to your office is only a portion of the space you pay for in a typical office building. In most buildings you end up paying a load factor, or a common area charge. In other words, you end up paying for your share of the space in the lobbies, bathrooms (if they are shared between several tenants), and other shared amenity spaces. A very efficient office building is about 85% efficient. In other words, if the building is 100,000 square feet about 85,000 of it will be enclosed in people's office areas. This translates to a load factor of approximately 1.176 (100,000 / 85,000). So for any space you lease, you take the square footage behind your door and multiply it by 1.176 to find out how much space you are actually leasing. This is a simplified version of course; many buildings are measured according to complicated and precise standards. The point either way is to recognize that you pay for more square footage than you have leased behind your front door.
6. Consider a furniture vendor. Many furniture companies not only sell office furniture (including desks and cubicles), but they also offer an interior design service to go with their products. Unlike the architect, this service is not free. There is value, however, in creating a consistent look and feel in your space. If the Landlord's architect is not offering a turn-key solution for you, you may consider talking to a furniture vendor to help plan out the office space of your dreams.
Brent Pace is currently an MBA candidate at University of California at Berkeley. Originally from Salt Lake City, Brent's experience is in commercial real estate development and management. Brent will have tips for small business owners as they negotiate their real estate needs.
Share this article
---
Additional Resources for Entrepreneurs