Shipping Software
Process Shipper Shipping Software
Looking for multi-carrier packing and shipping software? Take a look at Process Shipper shipping software. It's got a robust feature set and can be used by anyone who wants to ship efficiently, from small businesses to global enterprises.
As a business owner, you go out of your way to get it right every single time.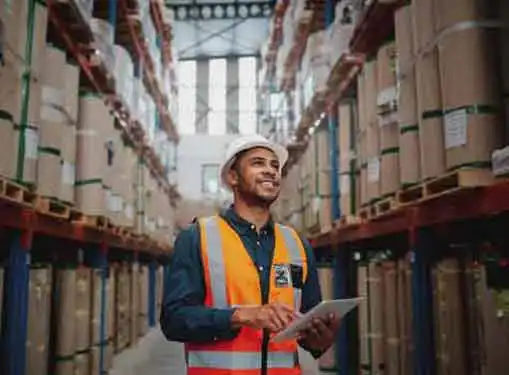 You know that dropping the ball even once can mean the loss of an important client or worse - and unless you apply that same diligence to your shipping system, you could find yourself plagued by problems that have the potential to drag your company into mediocrity.
Shipping software should be designed to assist you in your effort to provide 100% customer satisfaction. Yet some software solutions fall short of your high standards by cutting corners and failing to account for how the application will be used in a real world business scenario. Instead of streamlining your shipping process, the wrong solution can create choke points and other unnecessary interruptions.
Process Shipper's mission is to make the job of accurate shipping easier for your company. From the beginning of the relationship, Process Shipper staff will work with you to develop a requirements document and create a sensible implementation strategy that minimizes the potential for disruption. Process Shipper software is a one-step pack-and-ship solution with a full slate of features and benefits for small business owners.
Automated document creation. The Process Shipper software system automatically creates many of the documents that are required for advanced shipping services. Auto-generated documents include Certificate of Origin, Commercial Invoice, NAFTA forms, Shippers Export Declaration, Bill of Lading and UCC-128 compliant labels.
Packing application. Process Shipper's packing application lets you scan and enter items as they are packed, automating the packing process so your warehouse maintains 100% shipping accuracy.
Range of features. Among the many useful features that are included in the Process Shipper application are carrier rating, postal manifesting, email notifications, shipping reports, variable interface options, custom labels and 24/7 user support.
.NET framework. Process Shipper is built on the popular Microsoft .NET framework. This gives your business the ability to fully integrate the solution with your ERP, order entry, WMS system and accounting applications.
Line item detail. Unlike other shipping software solutions, Process Shipper provides line item level (rather than carton level) detail so the system knows exactly what is contained in every parcel your business sends out the door.
Supported carriers. Supported carriers for the Process Shipper solution include UPS, USPS, FedEx, DHL and other LTL/TL carriers.
Share this article
---
Additional Resources for Entrepreneurs