Shipping Software
RateLinx Shipping Software
Looking for good shipping software? The folks at RateLinx are experienced logistics software developers and freight experts who are dedicated to reducing their customers' freight costs. Here are some of the benefits and features they can bring to your business.
Convincing customers to buy your products is only half of your sales cycle.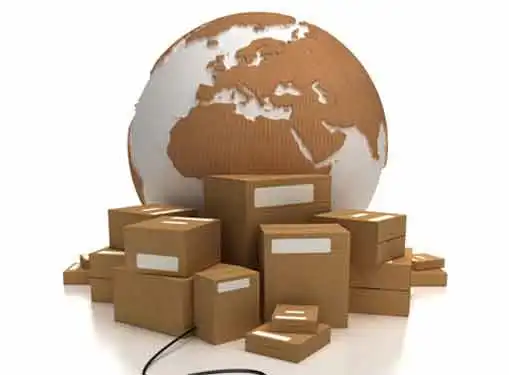 The backend of the cycle is customer satisfaction - making sure your customers and clients get the products you promised them on time. As your company grows, you may find that expansion is held up not by sales, but by your ability to create an effective product shipping system.
Shipping software can help your company manage your current supply chain requirements and scale up your delivery system for future growth. But not all shipping software solutions are alike. Some are designed for casual users while others have been built to meet the demands of companies who regularly ship LTL or TL freight.
RateLinx specializes in logistics and freight software that reduces costs and gives your company complete control over the shipping process. Their popular ShipLinx technology provides tools to help you obtain the best LTL pricing with carriers that fit your company's unique freight profile and shipping characteristics.
LTL carrier selection. ShipLinx technology facilitates a range of shipping characteristics including carrier selection, pricing and freight management that are specific to your organizational needs. Competitive LTL pricing is based on your organization's unique profile and shipping requirements.
LTL pricing. ShipLinx technology focuses on connecting you with the lowest priced LTL carriers. RateLinx promises its clients significant cost savings - at least a 10% cost reduction of your current LTL expenditures using any carrier you prefer.
Multiple transportation modes. The ShipLinx system enables your business to execute freight requirements in multiple shipping modes. Small parcel, LTL, TL, ocean, international, hazardous - ShipLinx improves efficiency and internal compliance for all modes of freight delivery.
Freight payment & audit function. Freight payment and audit functions are integrated into the ShipLinx system, creating a firewall against overpayment of freight and shipping.
Certified carriers. ShipLinx technology is certified with all of the major small parcel carriers including UPS, USPS, FedEx, Canpar, BAX and other recognized shipping companies.
Zero maintenance system. RateLinx shipping software eliminates the hassle of system maintenance and upgrade interruptions. Standard user benefits include automated maintenance, upgrades and rate changes.
Share this article
---
Additional Resources for Entrepreneurs