Ways to Improve Our Sales
Product Catalog Design
Written by Jennifer Yaborough for Gaebler Ventures
We need ways to improve our sales! If that's what's on your mind, here's some good advice from Jennifer Yaborough of VistaPrint. She discusses using a printed product catalog as a great way to complement your online product catalog. Among other things, she offers some great tips on product catalog design.
Online businesses have enjoyed a renaissance of sorts in the past 5 years, with companies selling virtually anything and everything online nowadays.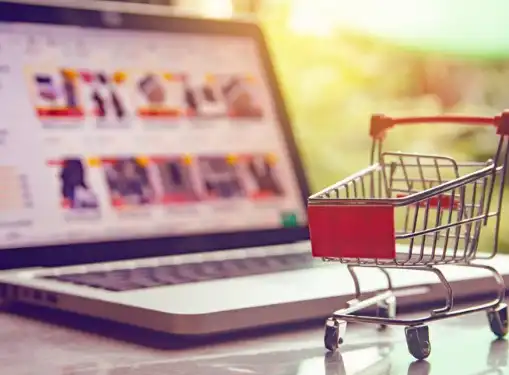 And while many of these online businesses have become successes, they also sometimes find themselves only reaching a certain audience and demographic -- those people that shop online and are "web savvy."
So what about those customers that might still harbor fears about shopping and eventually buying online?
Many are not even aware of the products and offers that are available, as well as how easy it can be.
Printed Product Catalogs Can Boost Sales
For those online businesses that are looking to diversify their marketing strategy outside the usual Internet channels, a product catalog can be an effective marketing tool as you can visually display your products and services by placing it in front of customers.
Some examples are direct mailing, inserting into a box when fulfilling an order, or e-mailing your customers to advertise the catalog).
Things to Consider for Product Catalog Design
It can also be a challenge, either for a cataloger looking to drive traffic to an online Web site or vice versa. There are a few things to consider, and themes to keep in mind when mapping your catalog to your website.
Especially with a first catalog, there are important issues that if addressed could lead to great success.
The obvious goal of the catalog is to drive traffic and ultimately increase conversion rate, so to do that it is paramount customers immediately go online to purchase items they saw in your catalog.
One way to achieve this goal is to reinforce the positive buying experience by letting the customer know that while the online channel is the most convenient one, there are others in place, such as an 800 number to call. This gives the customer a sense that while ordering from an online business, a real person will be available for help placing an order or to answer product questions if necessary; Not only does this help ease the transition to online buying but it also helps make your business 'tangible' to the customer as often online-only businesses seem nebulous, especially to prospects.
Making things easy also means eliminating one of the tried and true methods of cataloging -- the order form. With the advent of online shopping, this is quickly becoming extinct. It's an added expense that online businesses do not need to incur, as well as something that slows down getting the products into the hands of shoppers.
You should strongly consider removing order forms from your catalog if the majority of your business is done online.
There are also different but simple things you can do to drive traffic to the site. The first is to ensure that if you're not showcasing your entire product line, you still make prominent reference to it within the pages of your catalog, thereby letting customers know that there is more to see on the website.
Also, while it may seem obvious, reinforce your website's web address and phone number on every page of the catalog, so the customer doesn't have to go searching for it when the desire to order comes. You can almost never have enough mentions of your company's website. Additionally, make it crystal clear that what the customer does on the web site, by telling them what to do (ie: order online at, visit [insert web site here] to get...).
The last and possibly most important step in product catalog design is to make sure that every offer and product that you have in your catalog, including promotions, special sales, and unique items, are reflected exactly the same on your web site.
Nothing will get a customer, or, more perhaps even more importantly, a potential customer to surf away from your site faster than seeing a price in your catalog that isn't the same on the website. Customers will feel you were disingenuous in your attempt to acquire them as a customer, and the one chance you might have had to make a sale will be lost.
Jennifer Yaborough is a Senior Marketing Manager in charge of VistaPrint's quarterly catalog. VistaPrint (www.vistaprint.com) is an online supplier of graphic design services and customized printed products to small businesses and consumers.
Share this article
---
Additional Resources for Entrepreneurs