Small Business Marketing Tips
Promoting an Online Business
Starting a business on the web is easy, but starting a successful business on the web is hard. We offer three great tips for promoting an online business.
The web has undoubtedly revolutionized entrepreneurship by making the process of starting a business easier and more affordable.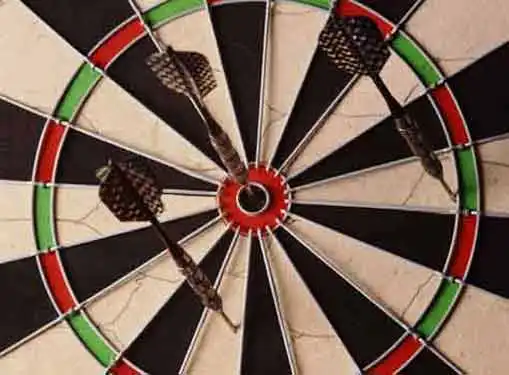 Where the small-business proprietor of the past needed a storefront or an office, todays entrepreneurs can easily thrive with just a website and an email address.
However, the very convenience and breadth of the Internet that attract many businesses to online distribution and operations systems also pose a unique set of marketing challenges to even the most technologically-minded entrepreneur.
Unlike a store in the "real world", where proprietors can count on the attention of area residents and inevitable passers-by, online businesses are not guaranteed any amount of exposure whatsoever.
The sheer number of websites and businesses in operation today guarantees that most of them will go not only unexplored but unnoticed by the average consumer.
At best, business is spotty for these "hidden" businesses. At worst, it is completely nonexistent.
For the entrepreneur who wishes to avoid becoming trapped in the "online shuffle" of competing companies, exposure is key.
The main challenge for any web-based business is simply to garner a significant and consistent level of new traffic for their site, as this is a necessary prerequisite to connecting with interested buyers and clients.
To promote an online business, here are three promotional techniques that should be at the top of your to-do list:
Court the Search Engines. Inclusion in as many major search engine databases as possible should be a first priority for the proprietor of any online business. Major search engines such as Google and Yahoo provide a website submission form to make it easy for webmasters to submit their sites for consideration.

In addition, well-known and well-organized databases, of which the best known is dmoz.org, enable business operators to connect with their target customer base with little to no effort or investment.
Gather Inbound Links. A less obvious but equally useful tack is to expand your site's link network. Website link pages are to web-based businesses what storefronts are to offline businesses. While they may not attract visitors directly, they advertise your businesses' existence and offer an opportunity for interested parties to learn more about your company.

In addition, well-placed links can help target your site's exposure and focus your public-relations efforts on your target audience. For example, if a company that makes power-tools joins a power-tools link exchange program, their links are more likely to be seen by people who are actively interested in power-tools and are therefore more likely to be interested in buying power-tools.

Like search engines, these link exchanges are generally free, making them excellent ways to attract much-needed publicity on a shoestring budget.
Become an Authority Site. Perhaps the most intriguing, though admittedly most difficult, method of gaining visibility on the web is to increase your company's credibility as a source of information.

While the web is full of information, very little of it is credible or well-presented. When online researchers and site administrators discover a source that consistently provides credible and well-written information about whatever subject concerns them, they tend to latch onto it. The result is that a business website which contains credible information about the company's area of expertise, be it banking, graphic design, or manufacturing, will quickly find itself cited by many other websites concerning with the mechanics of that business.

A proprietor who takes the time to construct something as simple as a lexicon which explains various investment terms may well find themselves rewarded with significantly increased traffic. While this approach often requires extra work, it is arguably the most powerful, since it attracts not only casual attention but more significant and sustainable interest as well.
Share this article
---
Additional Resources for Entrepreneurs