Starting Your Business
Pros and Cons of Owning a Business
The pros and cons of owning a business should be thoroughly evaluated before you decide to become an entrepreneur. We examine the advantages and disadvantages of owning a business.
Owning a small business can be a highly rewarding way to make a living . . . or it can be a complete disaster.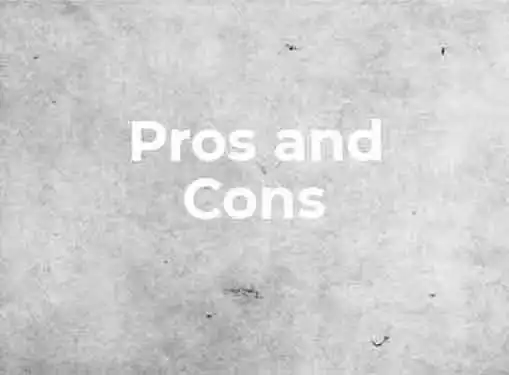 Like it or not, business ownership is a mixed bag. Does the life of a small business owner have benefits? Sure. But it also has some unique drawbacks that many people don't know about until after their name is on the shingle.
Ambitious entrepreneurs and aspiring owners need to know what they're getting into before they commit to small business ownership. We've worked with a lot of business owners over the years. Some have thoroughly enjoyed their ownership experience; others, not so much. Based on our experience, here are some of the pros and cons of owning a business.
PROs
Profit potential. As a small business owner, you have the potential to earn profits that you wouldn't be entitled to receive if you worked for someone else. Nothing is guaranteed, but if the business is a success, you could receive a substantial payday for your hard work.
Job security. Employees work at the pleasure of their employers. When you own your own business, job security is guaranteed. As long as the company is open for business, you'll always have a job to go to when you wake up in the morning.
Making your own decisions. The ability to chart your own course in business is one of the most appealing aspects of business ownership. However, it can be a double-edged sword if you aren't prepared for the responsibility of being the primary decision maker.
Doing what you love. The happiest business owners are the ones who love what they do. Although they could make more money doing something they hate, most entrepreneurs prefer to make a little less money owning a business they enjoy.
CONs
Risk. There is no escaping the fact that business ownership is a risky venture. You can minimize your risks, but you'll never be able to completely eliminate the financial and emotional risks that go with owning a company.
Less stable income. Small business owners have less stable income streams than employees. If you feel like you need to receive a steady paycheck every two weeks, small business ownership might not be your cup of tea.
Longer hours. You're in for a big surprise if you thought owning a business would give you more time to work on your golf game. Business owners work extremely long hours with no guarantee of a financial return for their efforts.
Share this article
---
Additional Resources for Entrepreneurs