Reasons For Selling a Business
Ten Reasons Why Business Owners Sell Their Companies
Business owners will sell a business for a variety of reasons. We've listed out the Top 10 reasons that business owners decide to exit a business and put a company up for sale.
At some point in time, every business owner contemplates getting out of their business.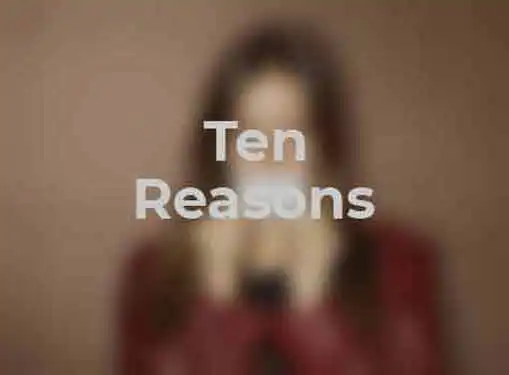 For business buyers, understanding the reason a business owner is selling can be very useful information.
Here's our list of reasons why business owners sell their companies:
Personal Exhaustion - Some business owners sell simply because they are tired. Maybe the business is too dependent on the effort of the owner, and the owner cannot extricate themselves from work overload. Buyers entering this type of selling situation should make sure that they are not setting themselves up for exhaustion, similar to that of the previous owner.
Ready for New Challenges - The selling owner may simply be looking for a change of scenery. This is a great opportunity for the buyer, especially if the business is running well and is not overly dependent on the efforts and talents of the current owner.
Ready for Retirement - This is an increasingly common reason for selling a business. With baby boomers who own businesses all suddenly starting to think about retirement, the expectation is that there will be a large increase in the supply of businesses for sale. This is good news for business buyers because it will put downward pressure on pricing for business-for-sale transactions.
Cashing Out -You don't have to be on the verge of retirement to be in a mode where you want to spend more time on the golf course, buy that Porsche you've always wanted, or travel around the world in style. In some cases, sellers will cash out on a business just to have the financial freedom to enjoy life a little more or spend more quality time with the family.
Knowing That The Business Has Reached a Peak - Sometimes, a selling business owner knows that the business performance for the last few years is not sustainable. Maybe the market is changing in a way that will make the firm's offerings obsolete or less desirable. Unfortunately, this is a bad situation for a business buyer that may not have the seller's insider knowledge on why prospects for the future are not so rosy.
Medical Problems -It's very common for a business owner to have a debilitating medical crisis, either personally or with a loved one, that prevents them from continuing to own and operate a business. In some cases, these sellers are selling under duress, which can work in the favor of business buyers.
Divorce -In a divorce decree, it's sometimes declared that the spouses should liquidate equity interests in a business and split the proceeds with their ex-spouse. Again, this bad news situation for the couple can be a good news situation for a prospective business buyer because the divorcees may be eager to move quickly and get the issues behind them, even if this involves selling the business at a lower-than-desired price.
Strong Buyer Interest - They say that everything is for sale, if the price is right. That's often true with businesses too. If buyers make an offer to a seller who otherwise had no intention of selling, that selling business owner may decide to sell. For buyers, a key takeaway is that offering to buy a business when the business is not for sale may create a business opportunity that might otherwise not exist.
Business Is Struggling - Owning a struggling business is no fun at all. Many business owners will toss in the towel when things get tough enough. This can create a good opportunity for business buyers, but it's important to diagnose why the business is struggling and whether its fortunes can be turned around.
An Up Economy or Market - Business owners do best when they have a strong track record of positive cash flows and the prospects for the business to continue to do well in the future. In a booming economy, prospective buyers often get euphoric and become unrealistic about the future prospects for a company. They tend to overpay. Selling business owners know this, and that's why you'll see more business-for-sale activity in a booming market than in a flat or down market.
Share this article
---
Additional Resources for Entrepreneurs