Forming a Company
Registered Agents
If you incorporate, you will likely need a registered agent. Why do you need a registered agent? Great question. In this article, we explain the role of registered agents.
You've decided to adopt a corporate structure for your business to limit your personal liability and take advantage of tax benefits that would otherwise be beyond your reach.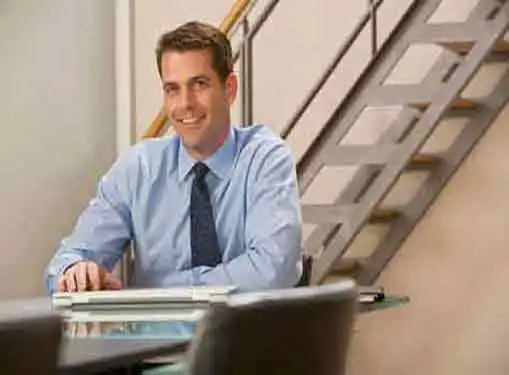 Now it's time to sit back and reap the rewards, right? Not quite. Somebody still needs to represent your company in the state in which it was incorporated. Enter the registered agent . . .
A Registered Agent is a responsible third-party who is responsible for receiving important legal and tax information for a business that is structured as a LCC (Limited Liability Company).
Their role is an important one because without one you could be completely unaware of a legal claim or judgment that has been filed against you. Some states even require LLC's to have a Registered Agent and failure to do so can result in the loss of corporate or LLC status.
Can you serve as your own Registered Agent? Yes, but you probably shouldn't. Instead, you really should consider utilizing a third-party Registered Agent service to fill this role.
Third-party service gives you - the business owner - peace of mind, knowing that someone is always available to receive notifications. That means you can take a vacation once in a while without worrying about whether or not you are missing something important when you leave town.
A Registered Agent also creates a buffer between you and the legal process. In the event that your business is sued, the Registered Agent is the one who is served papers while you avoid the possibility of an embarrassing situation in the presence of clients, vendors, and neighbors.
Another benefit of using a third-party Registered Agent service is that it gives you a no-hassle way to change locations as your business grows. Without a Registered Agent, you would have to file change of address notifications with the state and others each time you move. However, the Registered Agent's address remains the same no matter where your business is located.
If a Registered Agent sounds like a good idea for your business, look for one that is established and reputable. When the stakes are this high, a fly-by-night operation simply won't do. A quality Registered Agent should ideally maintain offices services in all 50 states to accommodate your business as it grows.
They should also be able to demonstrate a reliable process for forwarding you all documentation they receive. It's not unreasonable to expect your Registered Agent to forward you documents via traceable, overnight shipping. Included in the mailing should be a summary of the documentation and clear instructions about how much time you have to respond.
Finally, a reputable Registered Agent should have a good relationship with Secretaries of State since much of their job involves working as an intermediary between you and the state. They will regularly be responsible for receiving and forwarding state tax documents, but more importantly they will represent your business to state government. If they don't have a solid relationship with the state, they will likely be of little value to you or your business.
Share this article
---
Additional Resources for Entrepreneurs