How to Sell a Business
Renewing Leases Prior to Selling a Business
When planning to sell a business, it pays to think strategically about your real estate leases. Here are a few good things to do before selling a business.
If you have plans to sell your business, locking into a long-term lease is probably the last thing on your mind -- but it shouldn't be.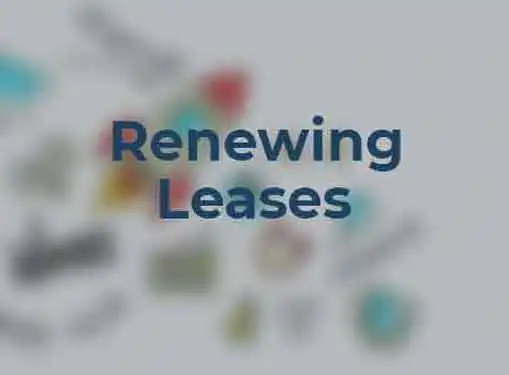 Real estate, even leased space, is a critical consideration in the value of a business, and a long-term lease could be the make-or-break factor for a buyer.
The sale of a business that leases its space inevitably puts the seller in a tug-of-war between the buyer and the landlord. They each have different motives and agendas, and it falls on the seller's shoulders to sort it out before the business goes on the market.
What the Landlord Wants
It's becoming increasingly common for landlords to refuse long-term lease renewals after the sale of a business. But wait a minute . . . Don't landlords actually prefer long-term leases because they minimize vacancies? Generally speaking, the answer is yes, landlords tend to push for longer lease periods than tenants because reduced turnover translates into a steadier income stream. But these days, some landlords are leveraging the sale of tenants' businesses as opportunities to take their property in a new direction.
In hot commercial markets, landlords are eager to upgrade their properties to maximize the return on their investment. And when a property, it's virtually guaranteed that the new owner will want to make significant upgrades. But upgrades cost money, so in order to justify the costs, landlords often need to bring in a new mix of tenants who are capable of paying higher rents.
Although landlords may be hesitant to push out long-time tenants because of their relationship, the new owner of an existing business is a different story. Once the business sells, the landlord will be unlikely to offer a long-term lease or even an extension.
What the Buyer Needs
Buyers need the security of knowing that the business can occupy its current space for more than a few months. With some exceptions, the location of the business is part of its appeal, and moving to a new location soon after a change in ownership can have disastrous consequences on its customer base.
Further complicating matters is the fact that lenders may require buyers to have a long-term lease in place before they commit to funding the purchase. SBA financing may require a lease of up to ten years, so for most buyers, a long-term lease isn't a luxury – it's an absolute necessity.
What Sellers Should Know
If you intend to sell your business in the next three to five years, you will benefit by locking into a long-term lease before you put the business on the market and before the property changes hands to a new landlord. Although a long-term lease may not necessarily increase the value of the business, it will protect its value by securing space for potential buyers.
Most leases can be easily transferred to new owners. But just to be safe, have your attorney review it to make sure the new owner can assume the lease when the sale closes.
Share this article
---
Additional Resources for Entrepreneurs